Google Tag Manager Services Consultant
Apr 1, 2021
Services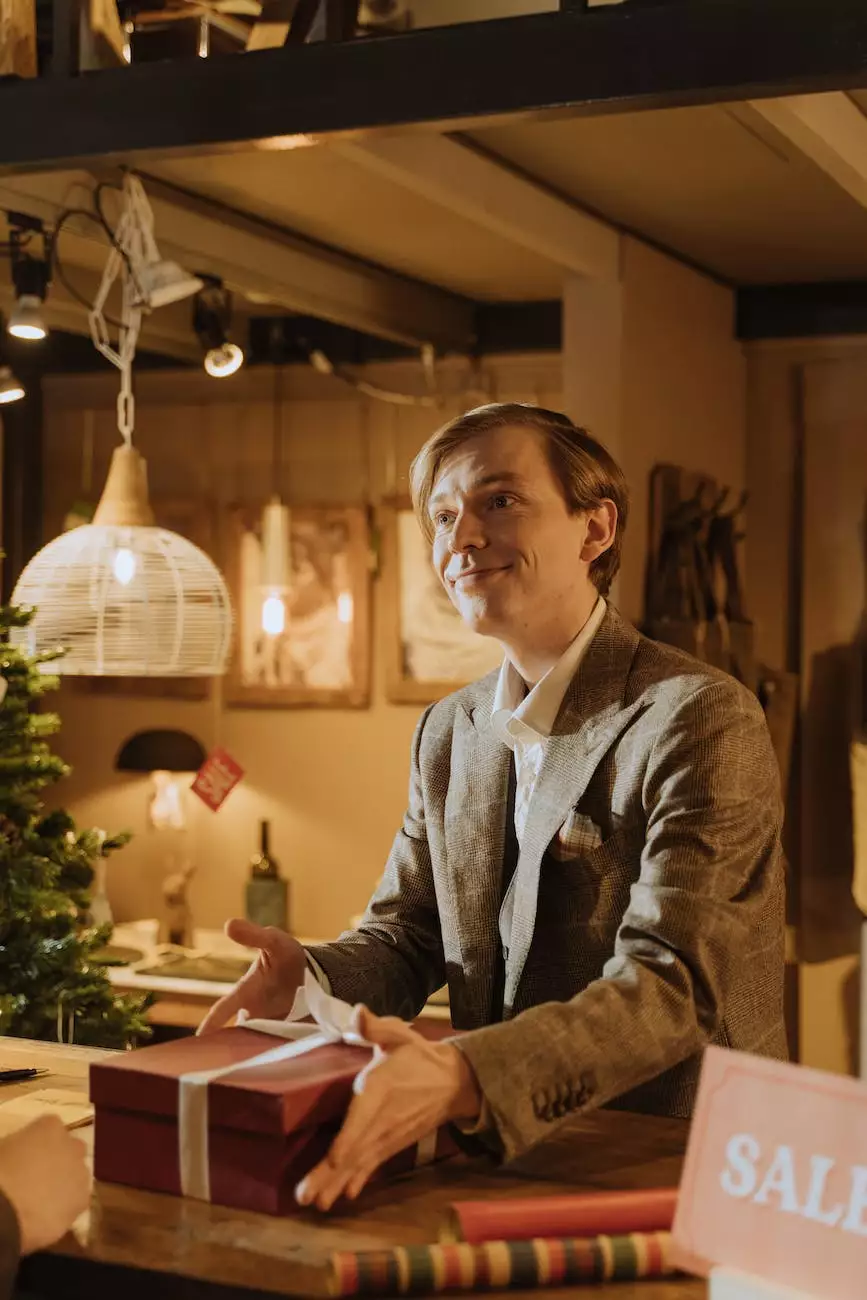 Introduction
Welcome to Think Epic, a trusted provider of consulting and analytical services in the field of online marketing. If you are seeking professional assistance with Google Tag Manager, you have come to the right place. Our dedicated team of experts is here to help you effectively implement and optimize Google Tag Manager for your business.
What is Google Tag Manager?
Google Tag Manager is a powerful tool that allows businesses to efficiently manage various tracking and marketing tags on their websites. With the ability to deploy and update tags without any code changes, Google Tag Manager simplifies the process of implementing analytics, retargeting, conversion tracking, and other important tags.
Why Choose Our Google Tag Manager Services?
At Think Epic, we understand the importance of accurate data and streamlined marketing efforts. Our team of skilled consultants has extensive experience working with Google Tag Manager across a wide range of industries. We offer comprehensive services to ensure that your Google Tag Manager implementation is tailored to your specific business needs and goals.
Our Services
Google Tag Manager Implementation: Our experts will set up and configure Google Tag Manager on your website, ensuring all relevant tags are properly integrated.
Tag Management: We will efficiently manage your tags, organizing and optimizing them to improve data quality and tracking accuracy.
Custom Tag Development: If your business requires unique tracking requirements, our team can develop and implement custom tags to meet your specific needs.
Tag Testing and Quality Assurance: We rigorously test all tags to ensure they are functioning correctly and accurately capturing the desired data.
Data Analysis and Reporting: Our analytical insights will help you make informed business decisions based on the data collected through Google Tag Manager.
Tag Optimization: We continuously optimize your tags to improve website performance and user experience.
The Benefits of Google Tag Manager
By utilizing our Google Tag Manager services, you can unlock numerous advantages for your business:
1. Streamlined Tag Deployment
Google Tag Manager simplifies the process of adding and updating tags across your website, eliminating the need for manual code changes. This allows for faster implementation and greater flexibility in managing your tracking and marketing tags.
2. Enhanced Data Accuracy
With our expertise in Google Tag Manager, we ensure accurate data collection and eliminate common tracking errors. This enables you to make data-driven decisions with confidence, leading to improved marketing campaigns and overall business performance.
3. Time and Cost Efficiency
By centralizing tag management through Google Tag Manager, you save valuable time and resources. The intuitive interface and streamlined processes significantly reduce the time required for tag deployment, updates, and troubleshooting.
4. Flexibility and Scalability
Whether you have a small website or a complex e-commerce platform, Google Tag Manager offers the flexibility and scalability to accommodate your tracking needs. Our consultants will tailor the implementation to suit your specific website structure and business goals.
5. Deeper Insights and Reporting
With reliable data collected through Google Tag Manager, we help you gain valuable insights into user behavior, conversion rates, and campaign performance. Our comprehensive reporting enables data-driven decision-making and optimization of your marketing strategies.
Contact Us Today
Ready to leverage the power of Google Tag Manager for your business? Contact Think Epic now to discuss your requirements and learn more about our professional Google Tag Manager services. Our team of experts is ready to assist you in maximizing the benefits of this powerful marketing tool.