RPA in Healthcare: Benefits, Use-Cases and Road Ahead
Sep 9, 2019
Blog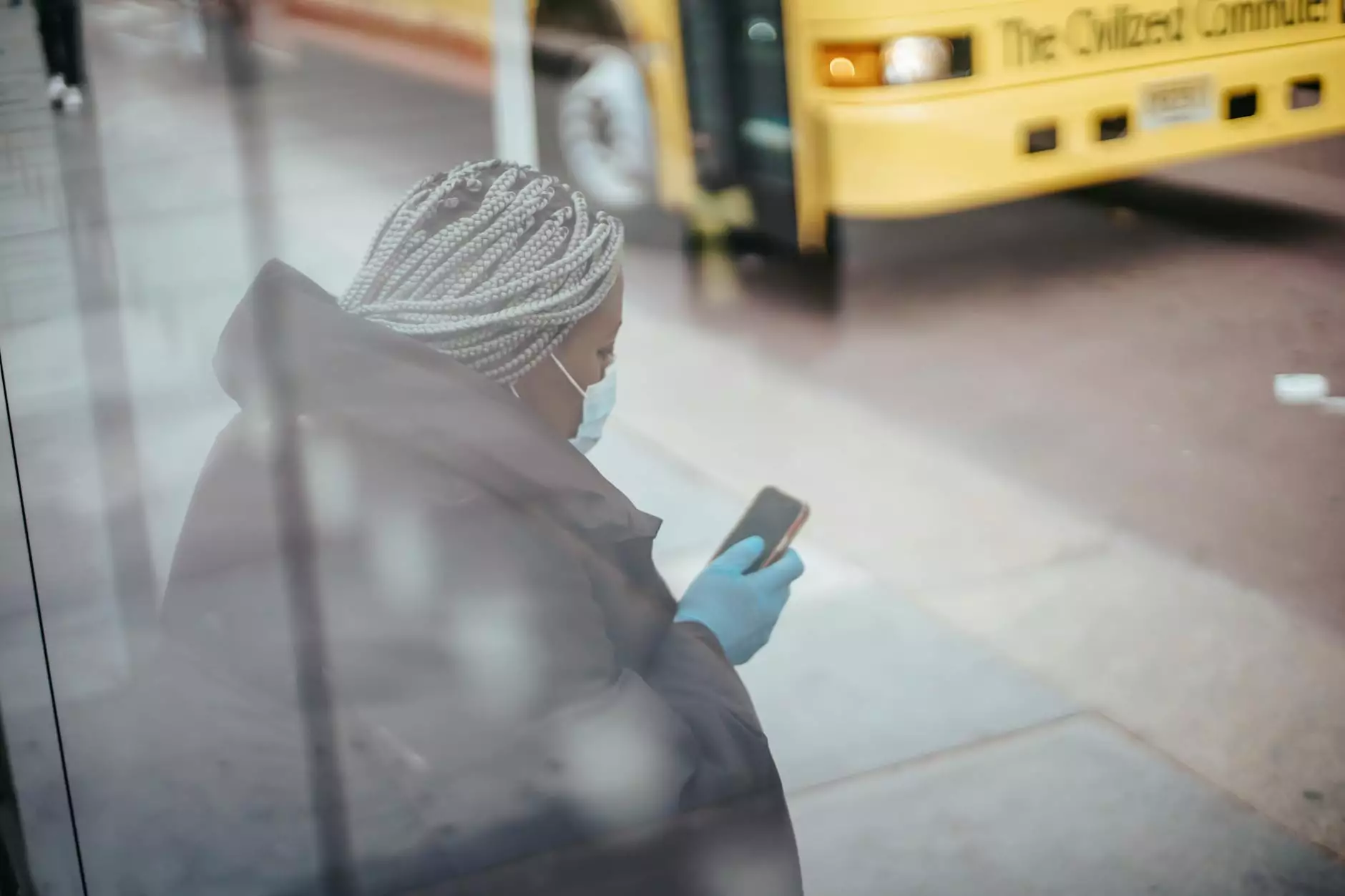 Introduction
Welcome to Think Epic, the leading provider of consulting and analytical services in the business and consumer services industry. In this article, we will delve into the world of Robotic Process Automation (RPA) and its wide-ranging implications in the healthcare sector. Our team of experienced professionals has compiled extensive research and analysis to provide you with comprehensive insights into the benefits, use-cases, and road ahead for RPA in healthcare.
The Benefits of RPA in Healthcare
Robotic Process Automation (RPA) has emerged as a game-changer in the healthcare industry. Its application has yielded numerous benefits, revolutionizing traditional processes and driving operational efficiency. Let's explore the key advantages of implementing RPA in healthcare settings.
1. Enhanced Accuracy and Efficiency
By automating repetitive and mundane tasks, RPA eliminates the chances of human error and significantly improves accuracy. This enables healthcare professionals to streamline workflows, allocate resources efficiently, and focus on delivering high-quality patient care. RPA also ensures faster turnaround time and reduces processing delays, ultimately enhancing the overall efficiency of healthcare organizations.
2. Cost Savings
As healthcare costs continue to rise, organizations are constantly seeking ways to optimize their budgets without compromising quality. RPA offers a cost-effective solution by eliminating the need for manual intervention in routine tasks. It reduces staffing requirements and enables healthcare providers to allocate resources strategically. By automating processes such as claims processing, appointment scheduling, and data entry, healthcare organizations can achieve significant cost savings.
3. Improved Patient Experience
RPA enables healthcare providers to deliver a seamless patient experience by streamlining administrative processes. With automated appointment scheduling, patient data entry, and insurance verification, patients can enjoy faster and more efficient access to healthcare services. This improves overall patient satisfaction and enhances the reputation of healthcare organizations in the industry.
4. Compliance and Data Security
In the healthcare sector, strict compliance with regulatory requirements and maintaining data security are of paramount importance. RPA offers built-in audit trails, ensuring transparency and traceability in all automated processes. By reducing manual intervention, it minimizes the chances of errors and data breaches. RPA also facilitates real-time monitoring and reporting, enabling healthcare organizations to meet industry regulations efficiently.
Use-Cases of RPA in Healthcare
The applications of RPA in healthcare are vast and versatile. Let's explore some of the key use-cases where RPA has proven to be highly beneficial.
1. Claims Processing
Claims processing is a labor-intensive task that often involves manual verification and validation of information. RPA can automate this process, enhancing accuracy and reducing processing time. By extracting data from various sources, validating claims against policy guidelines, and automatically generating responses, RPA enables faster and more efficient claims processing, minimizing errors and improving reimbursement cycles.
2. Electronic Health Record (EHR) Management
Managing electronic health records is a critical aspect of healthcare operations. RPA can streamline the process by automating data entry, updates, and maintenance of EHR systems. It ensures the accuracy and availability of patient information at all times, facilitating seamless collaboration among healthcare providers and reducing the risk of manual errors.
3. Revenue Cycle Management
RPA can be leveraged to automate various components of the revenue cycle, including billing, payment processing, and claims reconciliation. By integrating with existing systems, RPA can extract relevant data, perform eligibility verification, and generate accurate invoices. This enhances the revenue cycle's efficiency, reduces billing errors, and improves revenue collection for healthcare organizations.
4. Appointment Scheduling and Patient Communication
Automating appointment scheduling, reminder notifications, and patient communication can save significant administrative time and improve patient satisfaction. RPA can integrate with scheduling systems, send personalized reminders, and handle rescheduling requests. This not only reduces manual effort but also ensures timely communication, enhancing patient experience and reducing no-show rates.
The Road Ahead for RPA in Healthcare
The future prospects for RPA in healthcare look incredibly promising. As the industry continues to embrace digital transformation, RPA plays a pivotal role in optimizing processes, enhancing patient care, and driving operational excellence. Here are some key trends expected to shape the road ahead for RPA in healthcare.
1. Intelligent Automation
With advancements in artificial intelligence and machine learning, RPA systems are evolving into intelligent automation platforms. These platforms can not only automate tasks but also learn from patterns, make informed decisions, and adapt to complex scenarios. Intelligent automation holds immense potential for healthcare organizations, enabling them to further improve operational efficiency, patient outcomes, and resource allocation.
2. Integration with Emerging Technologies
RPA is likely to merge with other emerging technologies such as chatbots, natural language processing, and robotic assistants. This integration would enable healthcare organizations to offer personalized patient interactions, perform intelligent data analysis, and enhance clinical decision-making. By combining the strengths of various technologies, RPA can establish itself as a critical component of the healthcare ecosystem.
3. Expansion of Use-Cases
As RPA continues to mature, new use-cases will emerge in areas such as patient monitoring, telehealth, and predictive analytics. RPA has the potential to transform healthcare delivery models, enabling remote patient monitoring, automating repetitive telehealth tasks, and providing data-driven insights for personalized patient care. The expansion of RPA use-cases will further optimize healthcare operations and empower healthcare professionals.
4. Collaboration and Knowledge Exchange
The healthcare industry thrives on collaboration and knowledge sharing. As more healthcare organizations embrace RPA, there will be a growing need for sharing best practices, success stories, and lessons learned. Think Epic, as a leading provider of consulting and analytical services in this domain, aims to promote collaboration and facilitate the exchange of knowledge to drive continuous improvement and innovation in the field of RPA in healthcare.
Conclusion
In conclusion, the benefits of implementing RPA in healthcare are vast, ranging from enhanced accuracy and efficiency to cost savings and improved patient experience. Numerous use-cases showcase the transformative impact of RPA in key areas such as claims processing, EHR management, revenue cycle management, and appointment scheduling. Looking ahead, the future of RPA in healthcare appears promising, with the integration of emerging technologies and the expansion of use-cases. Think Epic, with its expertise and experience, stands ready to support healthcare organizations in their RPA journey, driving excellence and innovation.
About Think Epic
Think Epic is a leading provider of consulting and analytical services in the business and consumer services industry. With a team of experienced professionals, we assist organizations in leveraging technology and automation to optimize their operations, enhance productivity, and drive growth. Our expertise in Robotic Process Automation (RPA) in healthcare enables us to deliver innovative solutions tailored to the unique needs of healthcare providers. Contact us today to embark on your digital transformation journey.