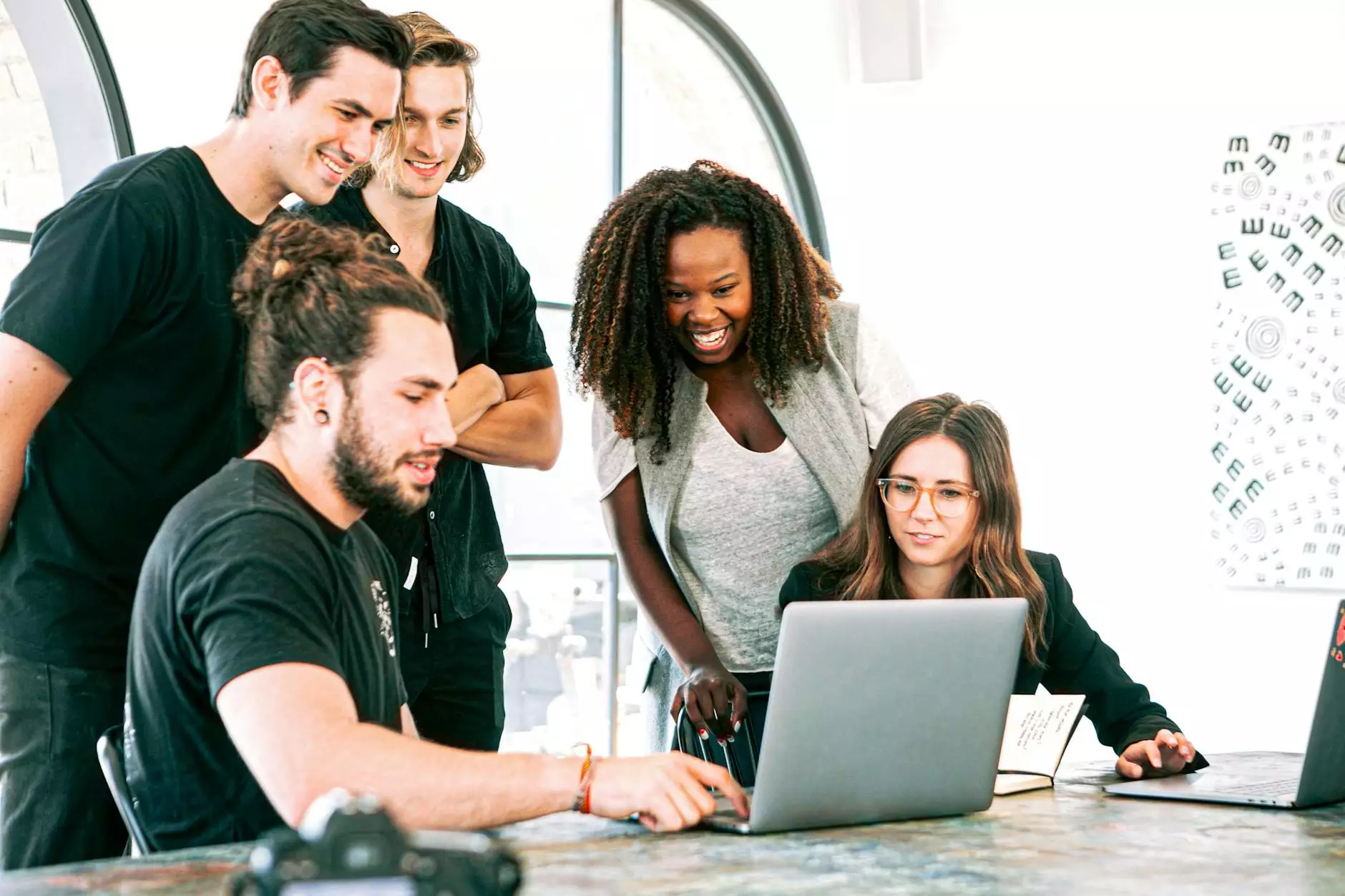 Business and Consumer Services - Consulting & Analytical Services
Thank you for choosing Think Epic, your trusted partner in the world of business and consumer services. With years of experience, we have established ourselves as a premier provider of top-quality consulting and analytical services. Our portfolio showcases the expertise and successful projects that have propelled us into the industry's forefront.
The Power of Consulting Services
At Think Epic, we understand the value of insightful consulting services in driving business success. Our team of experienced consultants works closely with clients to analyze their unique challenges and provide tailored solutions. With our consulting services, businesses can gain a competitive edge, improve operational efficiency, and maximize their growth potential.
Strategic Planning and Execution
With our strategic planning expertise, Think Epic helps businesses identify their long-term goals and devise effective strategies to achieve them. Our consultants work closely with clients to analyze market trends, assess competitors, and craft a comprehensive roadmap for success. By combining extensive industry knowledge with innovative thinking, we enable organizations to make informed decisions and drive sustainable growth.
Process Optimization and Efficiency
In today's rapidly evolving business landscape, organizations must continuously optimize their processes to stay ahead. Think Epic excels in process analysis and improvement, helping clients streamline operations, reduce costs, and enhance overall efficiency. Our consultants identify bottlenecks, design scalable frameworks, and implement best practices to drive productivity and improve customer satisfaction.
Change Management and Transformation
Successfully navigating change is critical for businesses to adapt and thrive. Think Epic's change management services assist organizations in implementing transformative initiatives smoothly and effectively. Our consultants develop change strategies, align stakeholders, and manage potential risks to ensure a seamless transition. From technology upgrades to organizational restructuring, we support clients every step of the way.
Analytical Services: Unleash the Power of Data
In today's data-driven world, the ability to extract insights from vast amounts of information is instrumental in making informed business decisions. Think Epic specializes in providing cutting-edge analytical services that help organizations harness the power of data to drive growth, enhance performance, and stay ahead of the competition.
Data Analysis and Visualization
Our team of data experts combines advanced analytical techniques with state-of-the-art tools to analyze complex datasets. We uncover patterns, trends, and correlations to provide actionable insights that drive strategic decision-making. Through visualizations and interactive dashboards, we transform raw data into easily understandable formats, empowering businesses to quickly grasp key insights and take immediate action.
Predictive Analytics
Anticipating future trends and customer behavior can give organizations a significant advantage. At Think Epic, we leverage predictive analytics to help our clients accurately forecast outcomes and make proactive business decisions. By applying sophisticated modeling techniques, we identify patterns, predict customer preferences, optimize pricing strategies, and mitigate potential risks. Stay ahead of the curve with our cutting-edge predictive analytics services.
Data Security and Privacy
At Think Epic, we understand the importance of data security and privacy. Our team follows industry best practices to ensure the confidentiality, integrity, and availability of your data. We employ robust security measures and comply with relevant regulations to combat cyber threats effectively. Rest assured, your data is in safe hands with Think Epic.
Explore Our Successful Projects
In our portfolio, you'll find a wide array of successful projects that reflect our commitment to exceptional results. Each project was executed with meticulous attention to detail, utilizing our deep industry knowledge and expertise.
Data-driven Marketing Strategy for a Global E-commerce Giant
Transformational Change Management for a Fortune 500 Manufacturing Company
Process Optimization for a Leading Financial Services Firm
Strategic Planning for a High-Growth Tech Startup
Data Analysis and Visualization for a Healthcare Provider
These projects exemplify the breadth and depth of our capabilities across various industries. From harnessing the power of data to driving organizational transformation, Think Epic has consistently delivered exceptional results.
Why Choose Think Epic
Choosing Think Epic as your consulting and analytical services partner offers numerous benefits:
Expertise: Our team consists of highly skilled consultants and data analysts who bring a wealth of knowledge and experience to every project.
Custom Solutions: We believe in tailoring our services to fit each client's unique needs. Our solutions are customized, practical, and designed to deliver maximum impact.
Proven Track Record: Our extensive portfolio of successful projects speaks volumes about our ability to consistently deliver exceptional outcomes.
Data-Driven Approach: Through cutting-edge data analytics, we empower businesses to make data-driven decisions that lead to competitive advantage.
Partnership: We prioritize building strong and long-lasting relationships with our clients. Your success is our success, and we are committed to your growth and prosperity.
Don't settle for average. Partner with Think Epic to unleash your full potential and achieve extraordinary results in the world of business and consumer services.