AEM Content Management for Leading Electronic Brand
Oct 25, 2021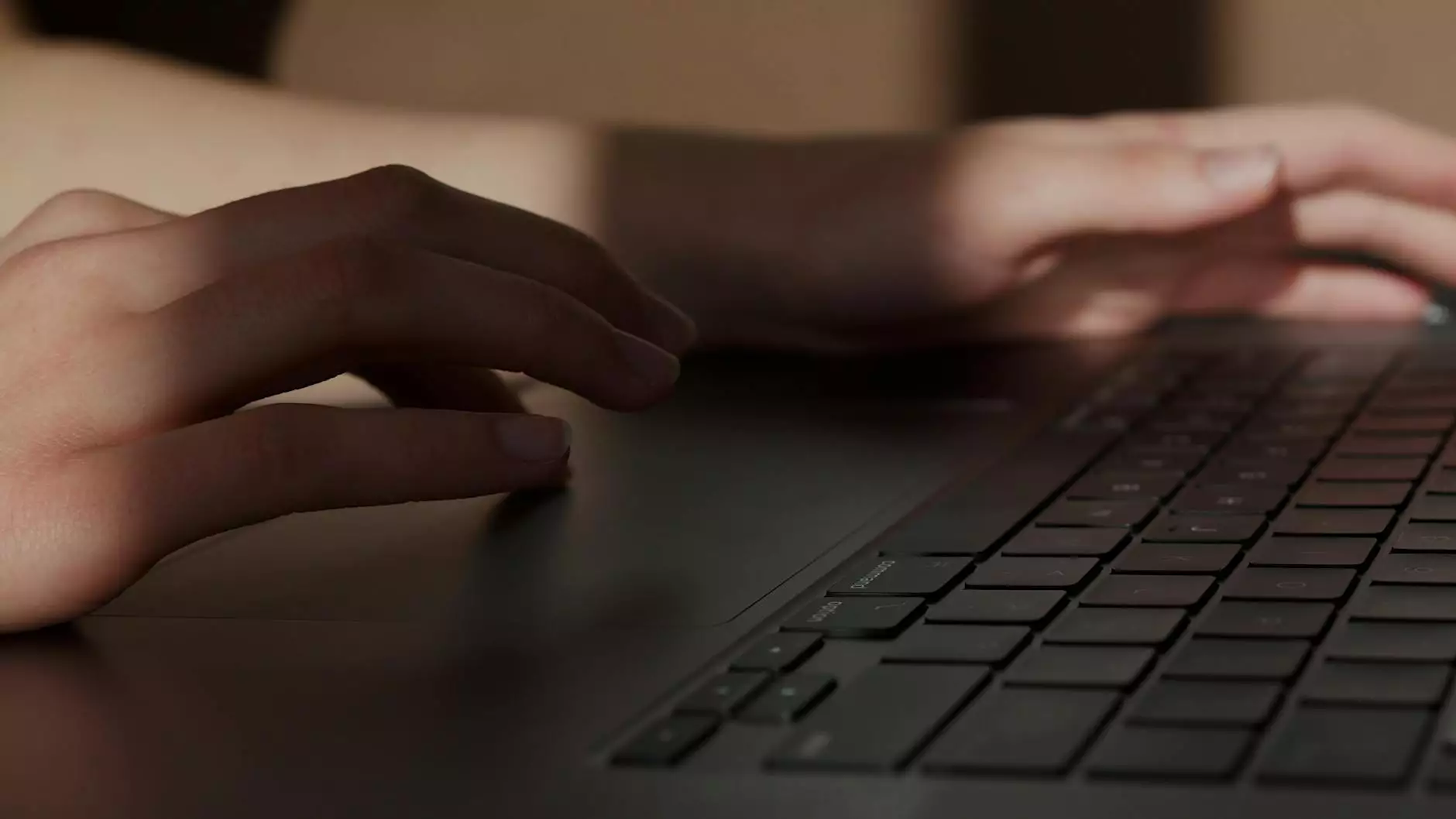 Welcome to Think Epic, your go-to source for exceptional consulting and analytical services in the business and consumer services industry. In this comprehensive case study, we delve into the powerful world of AEM content management and how it can revolutionize your electronic brand's online presence.
What is AEM Content Management?
AEM, also known as Adobe Experience Manager, is a top-of-the-line content management system that helps brands efficiently create, manage, and deliver engaging digital experiences across various platforms. With AEM, your electronic brand can seamlessly create and curate compelling online content that captivates your target audience and drives business growth.
Enhancing Your Electronic Brand's Online Presence
At Think Epic, we understand the pressing need for electronic brands to establish a strong online presence. In today's digital age, consumers rely heavily on the internet to make informed purchasing decisions. As a result, having a compelling online presence is vitally important for electronic brands looking to stand out from the competition.
With AEM content management, we empower your electronic brand to craft unique and engaging digital experiences that captivate your target audience. From creating visually stunning product pages to optimizing your website for search engines, AEM offers a wide range of features that will catapult your brand's online presence to new heights.
The Power of AEM Content Personalization
In a world where personalization is key, AEM enables your electronic brand to deliver tailored content to your audience based on their preferences, behaviors, and demographics. By harnessing the power of AEM's content personalization capabilities, you can provide a seamless and personalized user experience that keeps your audience engaged and coming back for more.
Imagine being able to dynamically display product recommendations based on a user's previous browsing history, or creating targeted email campaigns that resonate with specific customer segments. With AEM, all of this is made possible, helping you build stronger connections with your audience and drive conversions.
Streamlining Content Creation and Management
One of the biggest challenges electronic brands face is managing and organizing vast amounts of content. AEM content management streamlines this process by providing a user-friendly interface that allows for easy creation, editing, and publishing of content.
Gone are the days of dealing with multiple content silos and struggling with version control. With AEM, you can have a centralized content hub where you can collaborate with your team, ensure content consistency, and effortlessly publish content across different channels and devices.
SEO Optimization with AEM
As a proficient SEO and high-end copywriter, we understand the importance of search engine optimization (SEO) in driving organic traffic to your website. AEM content management goes hand in hand with SEO, offering powerful tools and features that help your electronic brand climb the ranks of search engine result pages.
With AEM, you have full control over your website's metadata, allowing you to optimize your page titles, descriptions, and keywords to align with your target audience's search queries. Additionally, AEM provides intuitive SEO recommendations, ensuring that your content is SEO-friendly and primed for maximum visibility on search engines.
Implementing AEM Content Management for Your Electronic Brand
Now that you understand the immense value AEM content management brings to electronic brands, it's time to take action. At Think Epic, we specialize in helping businesses in the electronic industry harness the power of AEM to elevate their online presence.
Our team of experts will work closely with you to understand your unique business goals and create a personalized content management strategy that aligns with your brand's objectives. From implementation to ongoing support, we'll be there every step of the way, ensuring your electronic brand's success in the digital space.
Conclusion
In conclusion, AEM content management is a game-changer for electronic brands looking to dominate the online landscape. With its powerful features, seamless content creation and management capabilities, and integrated SEO optimization, AEM empowers your brand to deliver exceptional digital experiences that captivate your audience and drive business growth.
Don't let your electronic brand get left behind. Contact Think Epic today and take the first step towards transforming your online presence with AEM content management.