Cloud Migration: Ensure Secure and Compliant Move to ...
Jan 3, 2022
Blog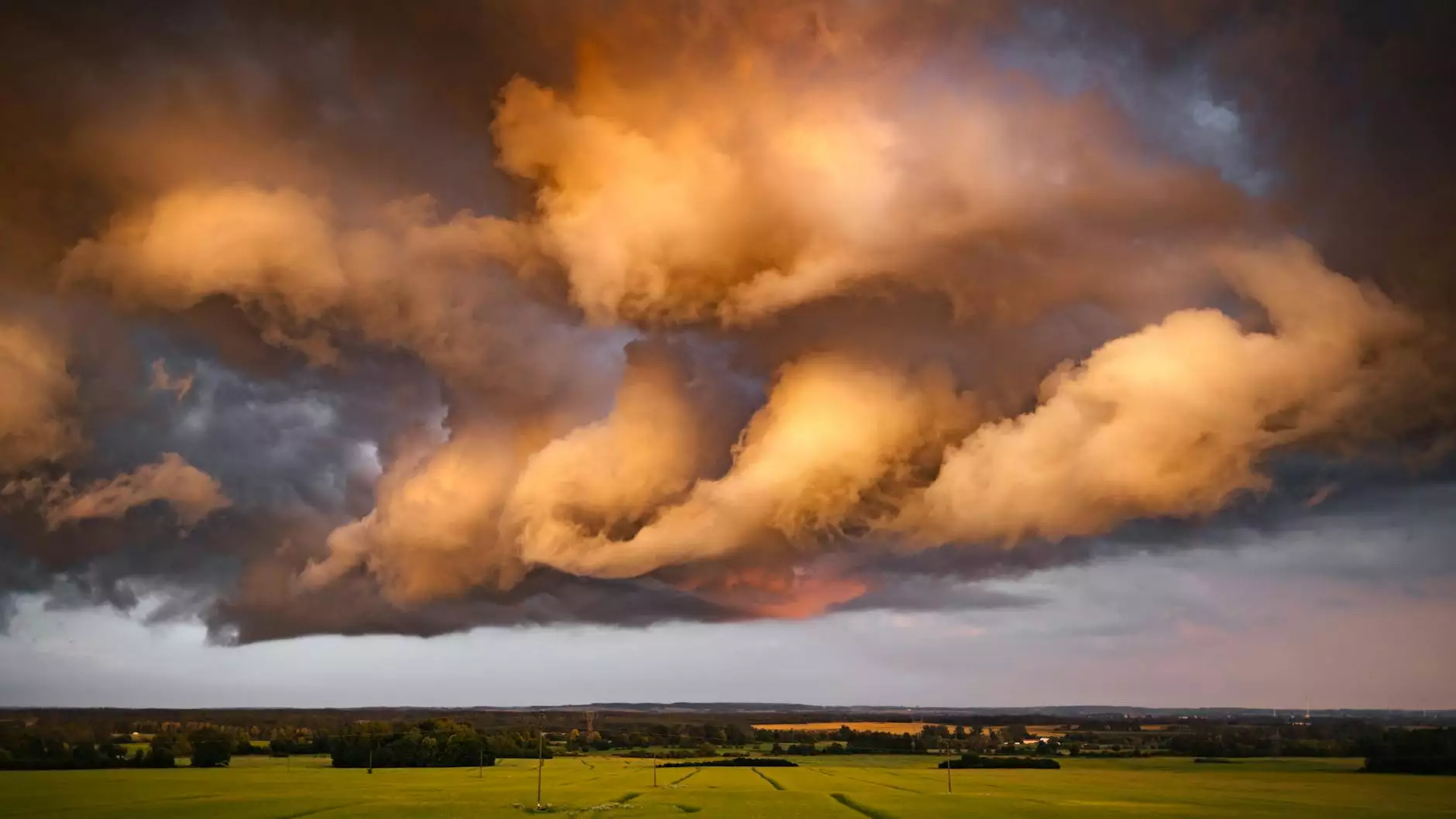 Introduction
Welcome to Think Epic, your trusted partner in cloud migration and consulting services. With our expertise in the field of business and consumer services, we provide comprehensive guidance to help you ensure a secure and compliant move to the cloud.
The Importance of Secure and Compliant Cloud Migration
In today's digital landscape, businesses face the inherent need to adopt cloud technologies to stay competitive and meet evolving customer demands. However, without proper planning and execution, cloud migration can pose significant challenges concerning security and compliance.
Think Epic understands the criticality of secure and compliant cloud migration. Our team of experts has in-depth knowledge and experience in guiding organizations through this process successfully. We recognize that each business has unique requirements, and our tailored solutions ensure a seamless transition to the cloud while maintaining data integrity and regulatory compliance.
Comprehensive Cloud Migration Strategy
At Think Epic, we believe in developing comprehensive cloud migration strategies that encompass all aspects of your business, technology, and compliance requirements. Our approach involves the following key steps:
Assessment and Planning: We begin by thoroughly assessing your existing infrastructure, applications, and compliance needs. This assessment helps us understand your specific requirements and determine the most suitable cloud migration strategy.
Data Analysis and Prioritization: A successful migration strategy relies on understanding your data and prioritizing its transfer to the cloud. We analyze your data, categorize it based on its value and sensitivity, and create a roadmap for data migration.
Application Refactoring and Optimization: We assist you in optimizing your applications for the cloud environment, ensuring maximum performance and cost efficiency. Our experts identify opportunities for refactoring or rearchitecting your applications to leverage cloud-native capabilities fully.
Security and Compliance: Security and compliance are at the forefront of our cloud migration strategy. We implement robust security measures, including encryption, access controls, and monitoring, to safeguard your data in transit and at rest. Our compliance experts ensure adherence to industry regulations and standards specific to your business.
Testing and Validation: Before the final migration, thorough testing and validation are crucial to guarantee a successful transition. We conduct rigorous testing at each stage, closely monitoring system performance, data integrity, and application functionality.
Migration Execution: Our team of experts oversees the actual migration process, closely coordinating with your IT team to minimize downtime and disruption. We ensure a smooth transfer of data and applications to the cloud while maintaining the integrity of your business operations.
Post-migration Support and Optimization: Our support doesn't end with the migration process. We provide ongoing assistance and optimization strategies to help you maximize the benefits of the cloud environment.
Why Choose Think Epic?
With numerous options available in the market, you may wonder why Think Epic should be your preferred choice. Here are some reasons why partnering with us ensures a successful and secure cloud migration:
Unparalleled Expertise: Our team comprises seasoned professionals with vast experience in cloud migration and consulting services. We stay updated with the latest trends and best practices to deliver the highest quality solutions to our clients.
Client-Centric Approach: We prioritize understanding your unique business needs and tailor our solutions accordingly. Your success is our success, and we are committed to providing personalized attention throughout the entire journey.
Security and Compliance Focus: We take security and compliance seriously. Our robust security measures and compliance expertise ensure that your data remains protected and that you meet all relevant regulations.
Proven Track Record: We have successfully assisted numerous organizations in their cloud migration journeys. Our satisfied clients are a testament to our expertise and commitment to delivering exceptional results.
Comprehensive Services: Think Epic offers a wide range of consulting and analytical services beyond cloud migration. We can support your evolving business needs, including digital transformation, data analytics, and more.
Contact Think Epic for a Secure and Compliant Cloud Migration
Ready to embark on a secure and compliant cloud migration journey? Think Epic is here to guide you every step of the way. Contact us today to discuss your requirements and discover how our consulting and analytical services can enable a successful transition to the cloud.