Marketing Automation Services Company
Aug 13, 2019
Services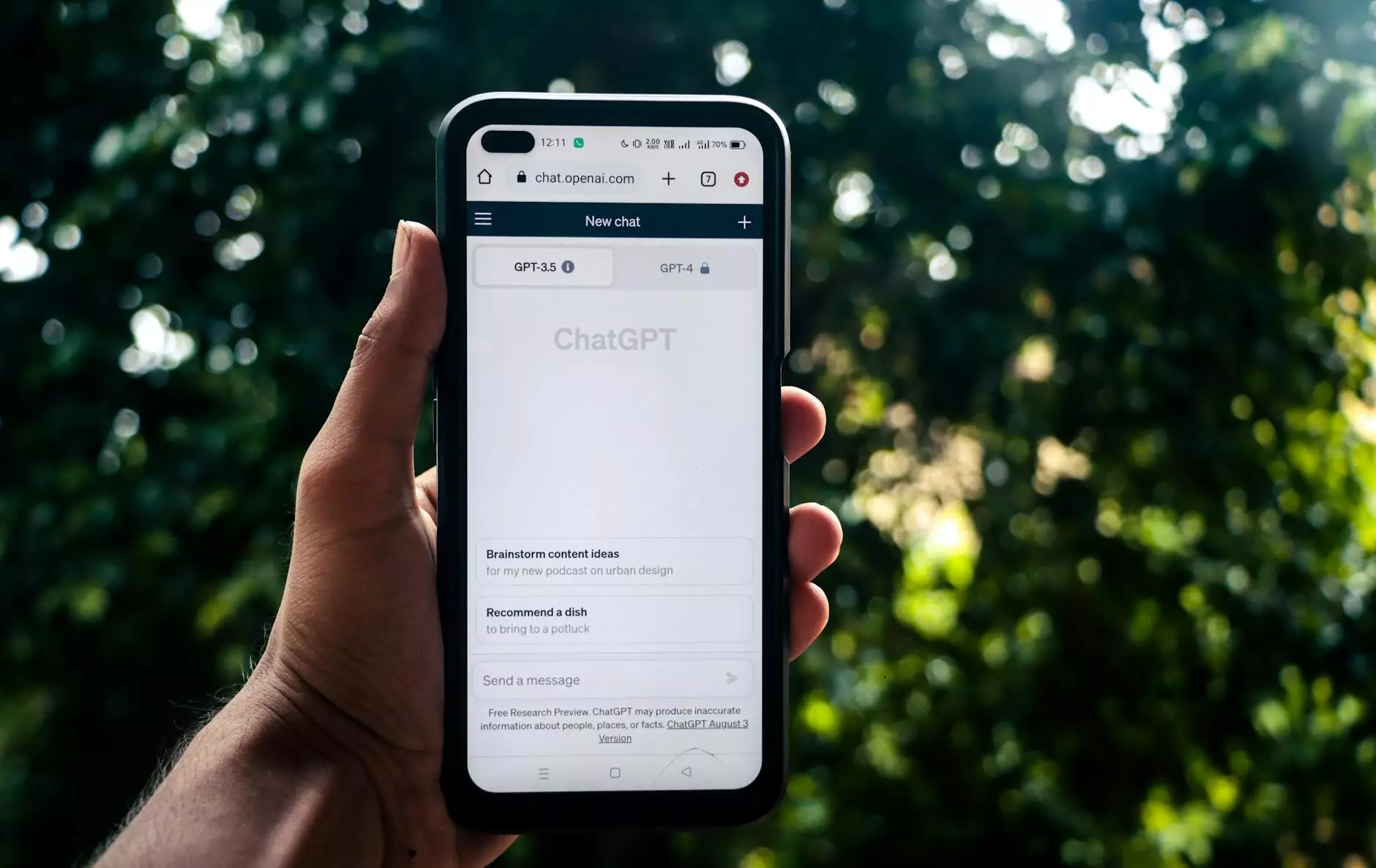 About Think Epic
Welcome to Think Epic, a trusted marketing automation services company specializing in providing cutting-edge solutions for businesses and consumers. With our deep expertise and industry knowledge, we aim to empower your marketing efforts and drive growth through comprehensive strategies and innovative technologies.
Why Choose Think Epic?
At Think Epic, we are dedicated to delivering exceptional results and helping our clients succeed in today's competitive landscape. As a leading marketing automation services company, we offer a range of consulting and analytical services tailored to meet your unique business needs.
Comprehensive Marketing Automation Solutions
Our team of experts leverages the latest technologies and methodologies to provide comprehensive marketing automation solutions. From developing strategies to implementing automation tools, we help businesses streamline their marketing processes and maximize efficiency.
Advanced Data Analytics
We understand the importance of data-driven decision making. Our analytical services enable you to gain deep insights into your target audience, measure campaign effectiveness, and make data-backed adjustments for optimal results.
Strategic Consulting Services
Think Epic offers strategic consulting services to help you define and refine your marketing automation goals and objectives. We work closely with your team to develop actionable plans and provide ongoing support to ensure successful implementation and execution.
Customized Solutions
We recognize that every business is unique, and that's why we offer customized solutions tailored to your specific requirements. Our team takes the time to understand your goals and objectives, delivering personalized strategies that drive tangible results.
Benefits of Marketing Automation Services
Marketing automation services offer numerous benefits that can significantly impact your business's success. Here are some key advantages:
Increased Efficiency: Automating repetitive tasks saves time and resources, enabling your team to focus on higher-value initiatives.
Enhanced Personalization: Tailor your marketing messages to individual customers, improving engagement and driving conversions.
Improved Lead Management: Streamline lead nurturing processes, ensuring timely follow-ups and effectively moving prospects through the sales funnel.
Better Campaign ROI: Maximize the return on investment (ROI) of your marketing campaigns by optimizing targeting, tracking, and performance measurement.
Increased Revenue: A well-implemented marketing automation strategy can lead to improved customer acquisition, retention, and revenue growth.
Transform Your Marketing Automation with Think Epic
With Think Epic, you have a trusted partner to transform your marketing automation efforts. Our team of seasoned professionals combines industry expertise with innovative strategies to help your business thrive.
Contact Us Today
Ready to take your marketing automation to the next level? Contact Think Epic today to discuss our comprehensive solutions and discover how we can help you achieve your goals.
Remember, your marketing automation success starts with the right partner. Choose Think Epic and unlock the full potential of your marketing efforts!