Building a Successful Robotic Process Automation Center of Excellence (CoE) - Think Epic
Dec 31, 2020
Blog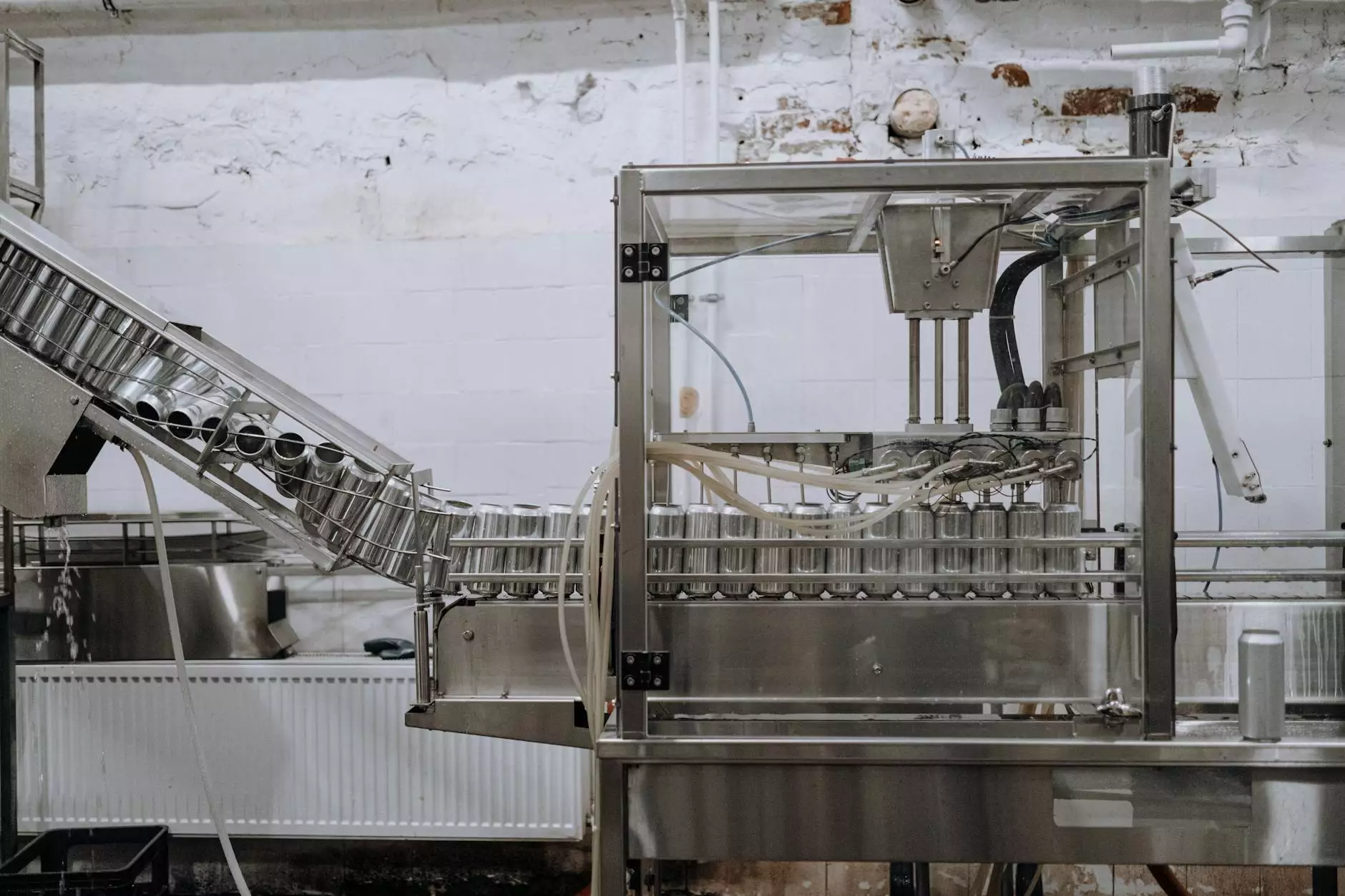 Introduction
Welcome to Think Epic, your trusted partner in business and consumer services. In this comprehensive guide, we will delve into the intricacies and strategies involved in building a successful Robotic Process Automation (RPA) Center of Excellence (CoE). Our expertise in consulting and analytical services positions us as industry leaders in helping businesses optimize their operations through RPA implementation.
What is Robotic Process Automation (RPA)?
Robotic Process Automation (RPA) is a cutting-edge technology that enables businesses to automate repetitive, rule-based tasks, fostering operational efficiency and freeing up valuable human resources for more strategic activities. By leveraging software robots, RPA streamlines workflows, reduces errors, and enhances overall productivity.
The Importance of a Robotic Process Automation CoE
A Robotic Process Automation Center of Excellence (CoE) serves as the backbone for successful RPA implementation within an organization. It provides a centralized hub, bringing together key stakeholders, subject matter experts, and technical resources to drive RPA initiatives across departments and ensure maximum return on investment (ROI).
Key Factors for Building a Successful RPA CoE
1. Leadership and Governance
Building a strong RPA CoE starts with visionary leadership and effective governance mechanisms. Having a dedicated executive sponsor who champions automation initiatives and ensures alignment with business objectives is essential. The governance framework should establish clear roles, responsibilities, and decision-making processes for RPA implementation and maintenance.
2. Strategy and Roadmap
Developing a comprehensive RPA strategy and roadmap is crucial for the long-term success of your CoE. This involves assessing your organization's process landscape, identifying automation opportunities, prioritizing use cases, and defining a phased approach for implementation. The roadmap should consider factors such as skill development, change management, and scalability.
3. Process Discovery and Evaluation
Thorough process discovery and evaluation form the foundation for a successful RPA initiative. The CoE should collaborate with business units to identify and document potential automation candidates, analyze their suitability for RPA, and estimate the benefits and ROI. This discovery process ensures that you target the right processes and achieve substantial efficiency gains.
4. Infrastructure and Technology
Selecting the right infrastructure and technology stack is critical when establishing an RPA CoE. The CoE should evaluate and choose RPA platforms that align with your organization's IT landscape, security requirements, and scalability needs. Collaborating with IT teams ensures seamless integration, data privacy, and adherence to industry-specific regulations.
5. Talent Acquisition and Development
Building a skilled and motivated RPA team is key to sustaining the success of your CoE. Invest in talent acquisition strategies that attract experienced automation professionals and nurture a culture of continuous learning. Providing comprehensive training programs, certifications, and mentorship opportunities equips your team to handle complex automation challenges.
6. Collaboration and Change Management
Successful RPA implementation requires effective collaboration and change management across the organization. The CoE should facilitate open communication, ensuring buy-in from stakeholders, managing resistance to change, and fostering a culture of innovation. Regular communication channels, user training, and support systems enable smooth transition and widespread adoption of RPA.
7. Performance Monitoring and Continuous Improvement
Continuous monitoring and improvement are vital for maximizing the benefits of your RPA CoE. Implement robust performance measurement metrics and dashboards to track key performance indicators (KPIs), such as process cycle time reduction, cost savings, error rates, and customer satisfaction. Leverage insights gained from performance data to drive further optimization and automation.
Conclusion
Building a successful Robotic Process Automation Center of Excellence requires holistic planning, strong leadership, and a strategic approach. At Think Epic, we are committed to helping businesses in the consulting and analytical services industry unlock the full potential of RPA to achieve operational excellence. Contact us today to embark on your digital transformation journey and build a thriving RPA CoE that sets you apart from competitors.