AWS DevOps Consulting Services Company
Aug 8, 2019
Services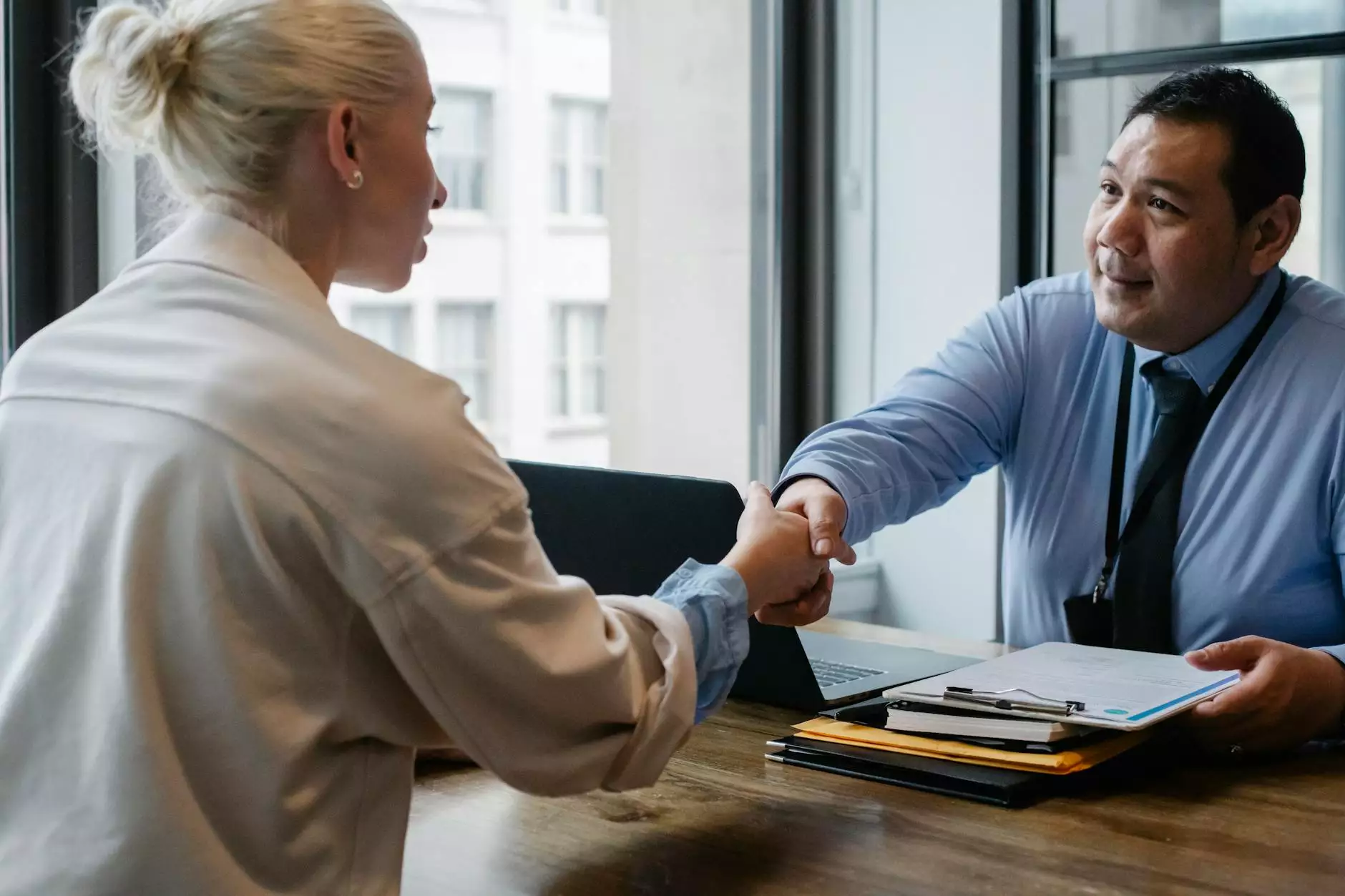 Welcome to Think Epic, your trusted partner in AWS DevOps consulting services. As a leading provider in the field of Business and Consumer Services - Consulting & Analytical services, we strive to offer you unparalleled expertise and support in leveraging the power of Amazon Web Services (AWS) to optimize your organizational processes.
Why Choose Think Epic for your AWS DevOps Consulting Needs?
Expertise: At Think Epic, we pride ourselves on having a team of highly skilled and certified professionals with extensive experience in AWS and DevOps. Our experts stay updated with the latest industry trends and best practices, ensuring that you receive cutting-edge solutions tailored to your specific requirements.
Comprehensive Solutions: We offer a wide range of AWS DevOps consulting services, including infrastructure setup, continuous integration and delivery, automation, monitoring, and security. Our holistic approach allows us to address all aspects of your DevOps needs and create a seamless and efficient environment.
Customization: We understand that every business is unique and has different requirements. That's why we take a personalized approach to understand your goals and challenges before developing a customized AWS DevOps strategy. Our solutions are designed to align with your business objectives and drive success.
Cost Efficiency: By leveraging AWS's cloud-based infrastructure, we help you optimize costs and lower your overall expenses. We analyze your existing infrastructure, identify areas of improvement, and implement strategies that maximize efficiency while minimizing unnecessary expenditures.
Collaboration and Support: Our team believes in the power of collaboration. We work closely with your internal teams to foster knowledge transfer, provide ongoing support, and ensure a smooth transition to the new DevOps practices. We are dedicated to your success and are always available to address any concerns or queries.
Our AWS DevOps Consulting Services
At Think Epic, we offer a comprehensive range of AWS DevOps consulting services, designed to drive innovation, improve operational efficiency, and accelerate your time-to-market. Our services include:
1. Infrastructure Setup and Automation
Our experienced consultants help you design a scalable and secure infrastructure on AWS, leveraging services such as EC2, S3, VPC, and more. We automate the deployment and configuration processes to improve efficiency, reduce human errors, and enable rapid scalability.
2. Continuous Integration and Delivery
We implement CI/CD pipelines using industry-leading tools like AWS CodePipeline, CodeBuild, and CodeDeploy. This enables seamless integration, automated testing, and continuous delivery, ensuring faster and more reliable application releases.
3. Monitoring and Alerting
We set up robust monitoring and alerting mechanisms using AWS CloudWatch and other monitoring tools to proactively identify issues, optimize performance, and enhance the overall operational stability of your applications and infrastructure.
4. Security and Compliance
Security is a top priority in the cloud. Our experts implement industry best practices in AWS security and compliance to protect your critical data and applications. We conduct regular audits, implement secure access controls, and help you meet regulatory requirements.
5. Cost Optimization
Our team specializes in optimizing your AWS expenses. We analyze your existing infrastructure, identify opportunities for cost reduction, and implement strategies like reserved instances, auto-scaling, and spot instances to optimize your costs without compromising performance.
Transform Your Business with Think Epic's AWS DevOps Consulting
Embracing the power of AWS DevOps can revolutionize your business operations, improve agility, and drive innovation. At Think Epic, we go above and beyond to deliver exceptional results. Our team of dedicated professionals is ready to guide you through your DevOps journey and help you achieve success in the ever-evolving technological landscape.
Take the first step towards enhancing your organizational efficiency and productivity by partnering with Think Epic. Contact us today to learn more about our comprehensive AWS DevOps consulting services and unlock the full potential of cloud technologies.
Contact Think Epic
Email: [email protected]
Phone: +1-XXX-XXX-XXXX