The Seven Words or Phrases You Should Never Use in a Press Release
Mar 23, 2022
Blog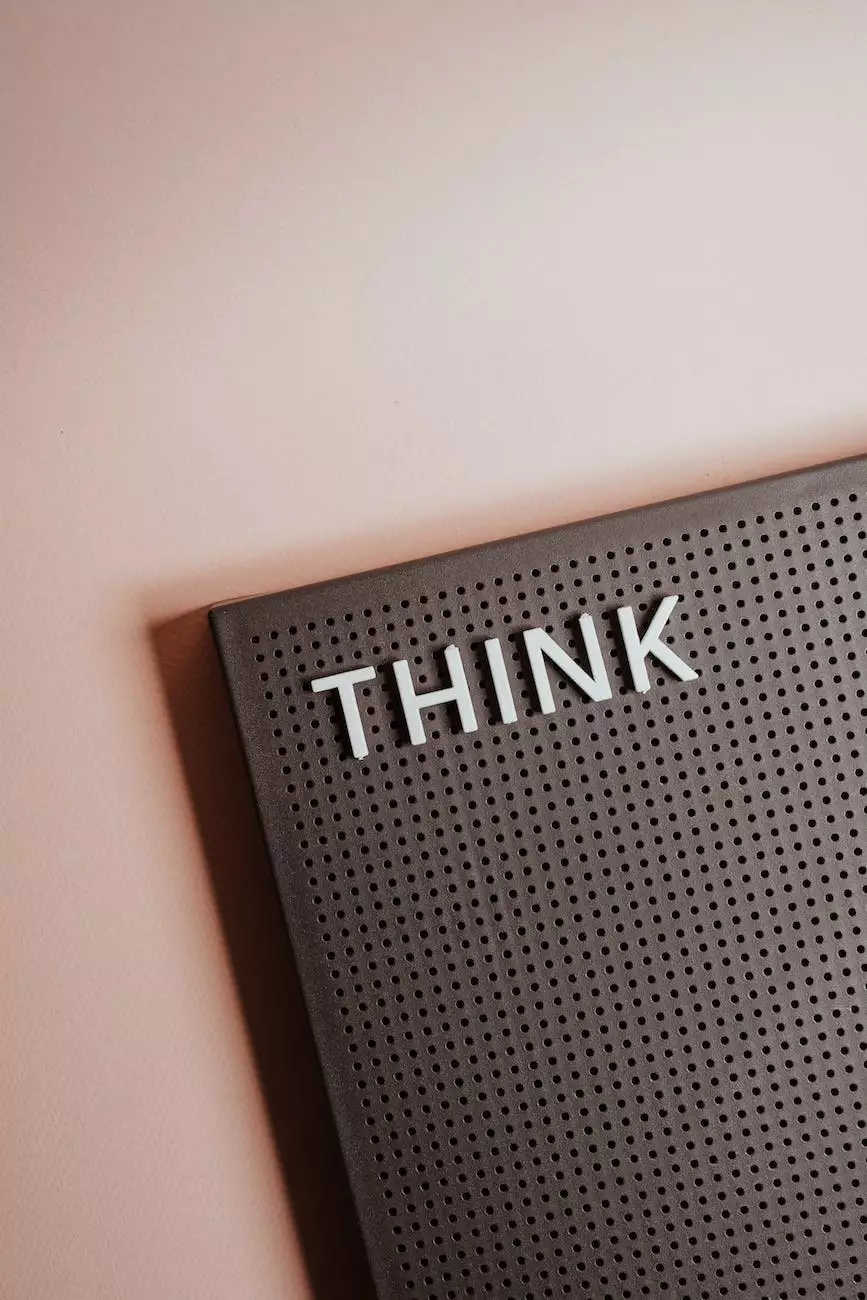 Are you struggling to craft a compelling and newsworthy press release? Do you want to improve your chances of getting media coverage and reaching your target audience effectively? Look no further! At Think Epic, we offer expert consulting and analytical services in the realm of business and consumer services, empowering your organization to communicate its message with precision and finesse.
The Power of a Well-Crafted Press Release
Press releases hold significant potential for businesses and individuals seeking to capture media attention. An effectively written press release can generate substantial publicity, enhance brand visibility, and help establish credibility within your industry. However, to ensure that your press release stands out from the crowd, it's crucial to avoid certain words and phrases that may diminish its impact or hinder its chances of making headlines.
1. "Revolutionary"
While it may be tempting to describe your product or service as revolutionary, this term has become overused and lacks the novelty it once conveyed. Instead, focus on highlighting specific features or benefits that set your offering apart from others in the market.
2. "Cutting-edge"
The term "cutting-edge" has become cliché in the modern business landscape. Rather than relying on this tired phrase, provide specific examples or evidence of how your product or service incorporates innovative technologies or methodologies.
3. "Unique"
Claiming that your product or service is "unique" without supporting evidence can come across as unsubstantiated boasting. Instead, focus on conveying the distinct qualities or aspects that differentiate your offering from competitors in your industry.
4. "Game-changer"
Similar to "revolutionary," the term "game-changer" has lost its impact due to overuse. Rather than relying on buzzwords, explain how your product or service disrupts the current market dynamics and brings about tangible benefits to consumers or businesses.
5. "One-size-fits-all"
Demonstrate an understanding of your target audience's diverse needs by avoiding the generic and uninspiring phrase "one-size-fits-all." Emphasize how your product or service is tailored to specific customer segments or how it offers customizable solutions.
6. "Guaranteed"
Avoid making absolute claims such as "guaranteed" without providing clear and transparent explanations of what you are promising. Instead, focus on substantiating your claims through case studies, testimonials, or verifiable data. This will enhance your credibility and build trust among potential customers or clients.
7. "Best in Class"
The phrase "best in class" can be interpreted subjectively and lacks specificity. Instead, highlight specific accolades, awards, or achievements that position your product or service as a leader within your industry.
Expert Consultancy Services by Think Epic
At Think Epic, we understand the art of crafting impactful press releases that captivate both journalists and your target audience. Our expert consultants specialize in analyzing your business and consumer services, identifying unique selling points, and formulating press release strategies that maximize your chances of media coverage.
By avoiding the common pitfalls associated with mundane and overused phrases, our consulting services empower you to communicate your message with precision, creativity, and effectiveness. Our analytical approach ensures that your press release aligns with your business objectives while engaging your key stakeholders.
Contact Think Epic Today
Ready to take your press releases to the next level? Contact Think Epic today and unlock the potential of effective communication. Our team of consultants is equipped with the expertise and industry knowledge to guide you through the process of crafting press releases that make a lasting impact.
Remember, every word matters when it comes to press releases. Avoiding these seven commonly used words and phrases can make a significant difference in capturing media attention and enhancing the success of your communication efforts.