Role of Augmented Reality in Reshaping the Retail Industry
Jun 12, 2019
Blog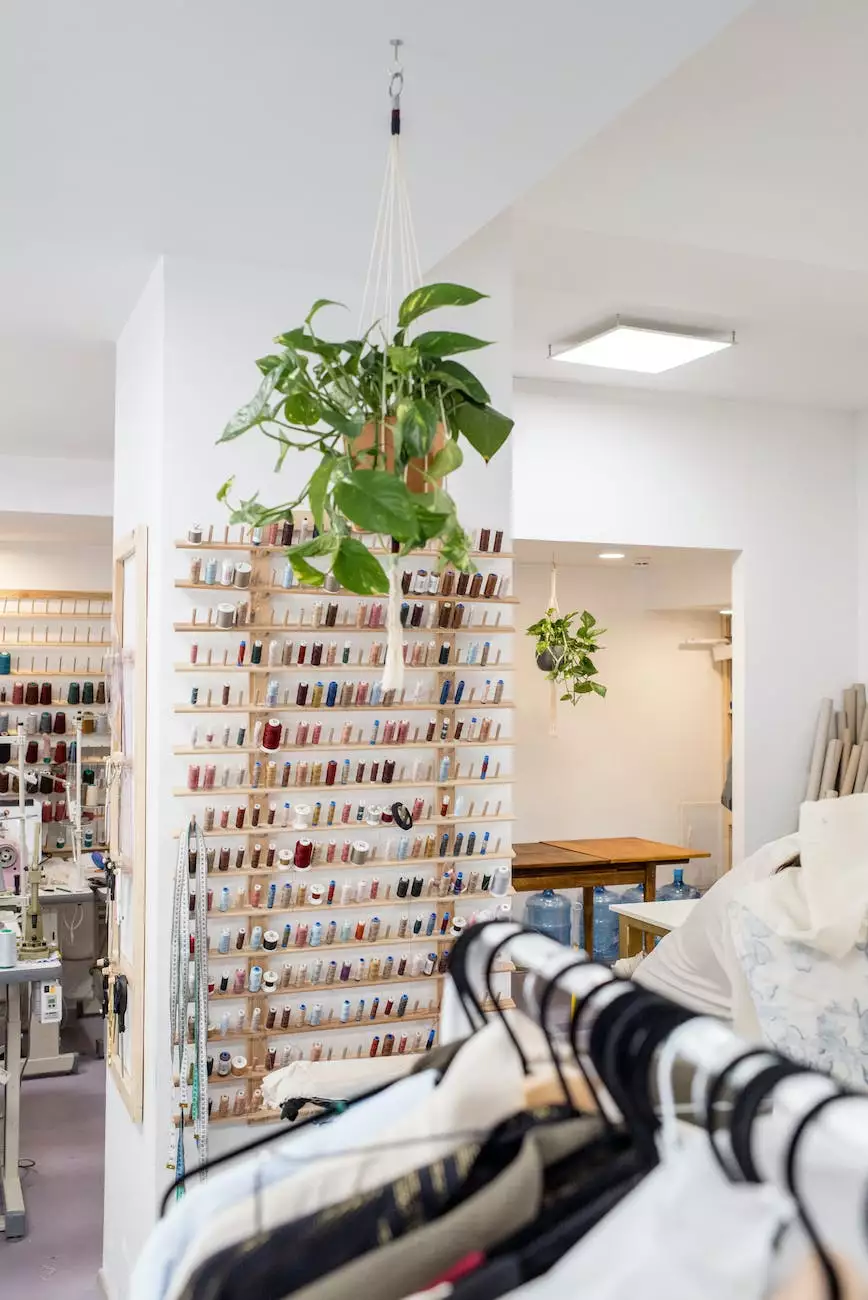 Introduction
Welcome to the world of augmented reality and its game-changing impact on the retail industry. In this article, we will explore the transformative role of augmented reality (AR) in reshaping retail experiences and boosting business growth. At Think Epic, our consulting and analytical services empower retailers to leverage the potential of AR to enhance customer engagement, bridge the gap between online and offline shopping, and drive sales like never before.
The Power of Augmented Reality in Retail
Augmented reality has emerged as a powerful tool for retailers, revolutionizing the way customers interact with products and brands. By overlaying digital elements onto the real world, AR offers immersive experiences that captivate shoppers, foster deeper connections, and increase purchase intent.
Enhanced Customer Engagement
In today's competitive retail landscape, engaging customers is crucial for success. Augmented reality enables retailers to create interactive experiences that allow customers to visualize products in their own environment. Whether trying on virtual clothes, placing virtual furniture in their homes, or virtually test-driving products, AR provides an unprecedented level of engagement, boosting customer interest and confidence. At Think Epic, our innovative AR solutions empower retailers to create meaningful connections that drive conversions and customer loyalty.
Seamless Online and Offline Integration
One of the biggest challenges faced by retailers is bridging the gap between the online and offline shopping experiences. Augmented reality breaks down this barrier by seamlessly blending the digital and physical worlds. With AR, customers can preview products virtually before making a purchase, reducing the need for returns and improving customer satisfaction. Think Epic offers advanced AR integration services, helping retailers streamline their omnichannel strategies and provide consistent and enhanced shopping experiences across all touchpoints.
Personalized Shopping Experiences
Gone are the days of one-size-fits-all marketing. With augmented reality, retailers can deliver personalized shopping experiences tailored to each customer's preferences and needs. By leveraging AR-powered recommendations and virtual stylists, retailers can offer targeted product suggestions, personalized styling advice, and real-time feedback. These personalized experiences not only increase customer satisfaction but also contribute to higher conversion rates. Think Epic's expert consultants assist retailers in harnessing the full potential of AR to create customized and memorable shopping journeys.
The Future of Retail with Augmented Reality
The impact of augmented reality on the retail sector is just beginning. As technology continues to evolve, we anticipate even greater potential for AR to reshape retail experiences. From virtual fitting rooms to augmented reality-based gamification, the possibilities are endless.
Virtual Try-On Experiences
Gone are the days of struggling with ill-fitting clothes or uncertain home decor choices. With virtual try-on experiences powered by augmented reality, customers can preview how products look on them or in their homes before making a purchase. This not only enhances convenience but also reduces the likelihood of returns, benefiting both customers and retailers.
Immersive Brand Experiences
Augmented reality allows retailers to create immersive brand experiences that leave a lasting impact on customers. Whether through interactive product demonstrations, virtual tours of stores, or gamified experiences, AR offers endless possibilities for brands to captivate and engage their target audiences. Think Epic guides retailers in developing memorable AR-based brand experiences that drive brand loyalty and differentiate them from the competition.
Augmented Reality in Marketing and Advertising
The marketing and advertising landscape is also undergoing a transformation, thanks to augmented reality. AR-powered campaigns enable retailers to create highly interactive and memorable advertisements that resonate with customers. From AR-powered print ads to location-based AR activations, retailers can leverage AR to increase brand awareness, boost campaign effectiveness, and generate buzz. Think Epic's analytical services help retailers optimize their AR marketing strategies for maximum impact and ROI.
Conclusion
In conclusion, augmented reality has the power to reshape the retail industry and deliver unparalleled customer experiences. At Think Epic, we understand the significance of AR in driving business growth and customer satisfaction. Our consulting and analytical services empower retailers to harness the potential of augmented reality, enabling them to thrive in an increasingly competitive market. Contact Think Epic today and embark on a journey to redefine the future of your retail business with augmented reality.