SanDisk Marketing Case Study - Gumas Advertising
May 5, 2019
Marketing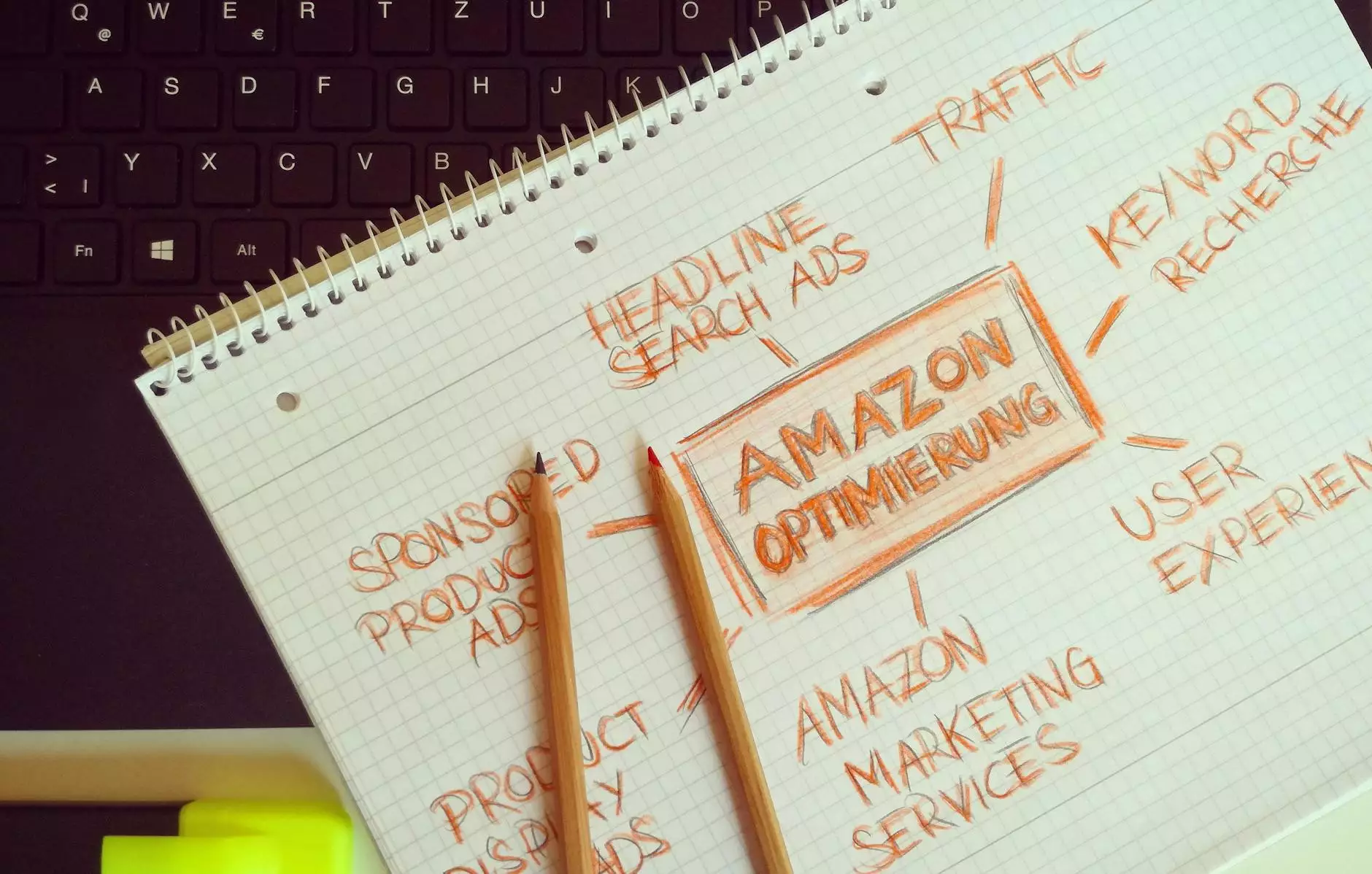 Introduction
Welcome to the SanDisk Marketing Case Study, where we explore the incredible success story of SanDisk and how Gumas Advertising helped them become a dominant force in the technology industry. Our consulting and analytical services are designed to maximize the impact of your marketing campaigns and ensure optimal results for your business.
SanDisk: A Visionary in Data Storage
SanDisk, a global leader in flash memory storage solutions, has revolutionized the way we store and access data. With their cutting-edge technologies and innovative products, SanDisk has become synonymous with reliability and performance. However, even the best products need powerful marketing strategies to reach their full potential.
Gumas Advertising: The Strategic Partner
Gumas Advertising, a renowned marketing agency, partnered with SanDisk to take their marketing efforts to new heights. With a deep understanding of the technology industry and a proven track record of success, Gumas Advertising was the perfect choice to propel SanDisk towards greatness.
1. Increasing Brand Awareness
Gumas Advertising formulated a comprehensive brand awareness campaign to ensure SanDisk's products reached a wider audience. By leveraging various channels, including digital marketing, social media, and traditional advertising, Gumas Advertising successfully expanded SanDisk's brand visibility across multiple platforms.
1.1. Digital Marketing Strategies
Through advanced search engine optimization (SEO) techniques, Pay-Per-Click (PPC) campaigns, and content marketing, Gumas Advertising positioned SanDisk as an industry leader in the digital landscape. By targeting relevant keywords and optimizing website content, SanDisk climbed higher in search engine rankings, driving organic traffic and attracting potential customers.
1.2. Social Media Engagement
Gumas Advertising recognized the power of social media platforms in connecting with the target audience. Through engaging content, viral campaigns, and influencer partnerships, SanDisk's social media presence skyrocketed, resulting in increased brand recognition and customer loyalty.
2. Effective Product Messaging
To stand out in a highly competitive market, Gumas Advertising developed a compelling product messaging strategy for SanDisk. By highlighting unique features, technological advancements, and the benefits of SanDisk's products, Gumas Advertising crafted persuasive messaging that resonated with consumers.
2.1. Content Creation
Gumas Advertising's team of talented copywriters created captivating content that emphasized SanDisk's products' value proposition. Through informative blog posts, engaging product descriptions, and thought leadership articles, SanDisk positioned itself as a trusted authority in the data storage industry.
2.2. Powerful Visuals
Gumas Advertising acknowledged the impact of visuals in capturing attention and conveying messages effectively. By creating stunning product imagery, videos, and interactive elements, SanDisk's products stood out amidst the noise, leaving a lasting impression on customers.
3. Data-Driven Decision Making
Gumas Advertising's consulting and analytical services played a crucial role in SanDisk's marketing success. By analyzing market trends, consumer behavior, and competitor strategies, Gumas Advertising provided valuable insights that helped shape SanDisk's marketing campaigns.
3.1. Market Research
Gumas Advertising conducted extensive market research to gain a deep understanding of SanDisk's target audience, competition, and industry landscape. This allowed them to identify untapped market segments and develop tailored strategies that resonated with specific customer groups.
3.2. Performance Tracking
Utilizing advanced analytics tools, Gumas Advertising tracked the performance of SanDisk's marketing campaigns in real-time. By measuring key performance indicators (KPIs) and monitoring campaign metrics, Gumas Advertising made data-driven optimizations to maximize the effectiveness of SanDisk's marketing efforts.
4. Results and Success
SanDisk's collaboration with Gumas Advertising led to remarkable outcomes. Through meticulous planning, targeted marketing strategies, and continuous optimization, SanDisk achieved exponential sales growth and established itself as a dominant player in the technology industry.
4.1. Increased Market Share
By implementing Gumas Advertising's innovative marketing strategies, SanDisk experienced a significant boost in market share. Their products became renowned for their superior quality and performance, garnering the trust and loyalty of both businesses and consumers alike.
4.2. Industry Recognition
Gumas Advertising's exceptional marketing efforts catapulted SanDisk into the spotlight, earning them industry recognition and accolades. SanDisk became synonymous with top-notch data storage solutions, solidifying its position as a technology pioneer.
4.3. Sustainable Growth
The collaboration between Gumas Advertising and SanDisk didn't just result in short-term success. With a strategic focus on long-term sustainability, Gumas Advertising's comprehensive marketing approach laid the foundation for continuous growth and ensured SanDisk's position at the forefront of the industry.
Conclusion
The SanDisk Marketing Case Study highlights the crucial role that Gumas Advertising played in SanDisk's remarkable success story. By combining strategic marketing planning, creative messaging, and data-driven insights, Gumas Advertising propelled SanDisk to new heights, establishing them as a dominant force in the technology industry. At Think Epic, we take immense pride in our consulting and analytical services, which maximize the impact of your marketing campaigns and drive unprecedented results for your business. Contact us today to unlock your business's true potential!