Outsourcing Product Development: A Strategic Move for Think Epic
Aug 26, 2019
Blog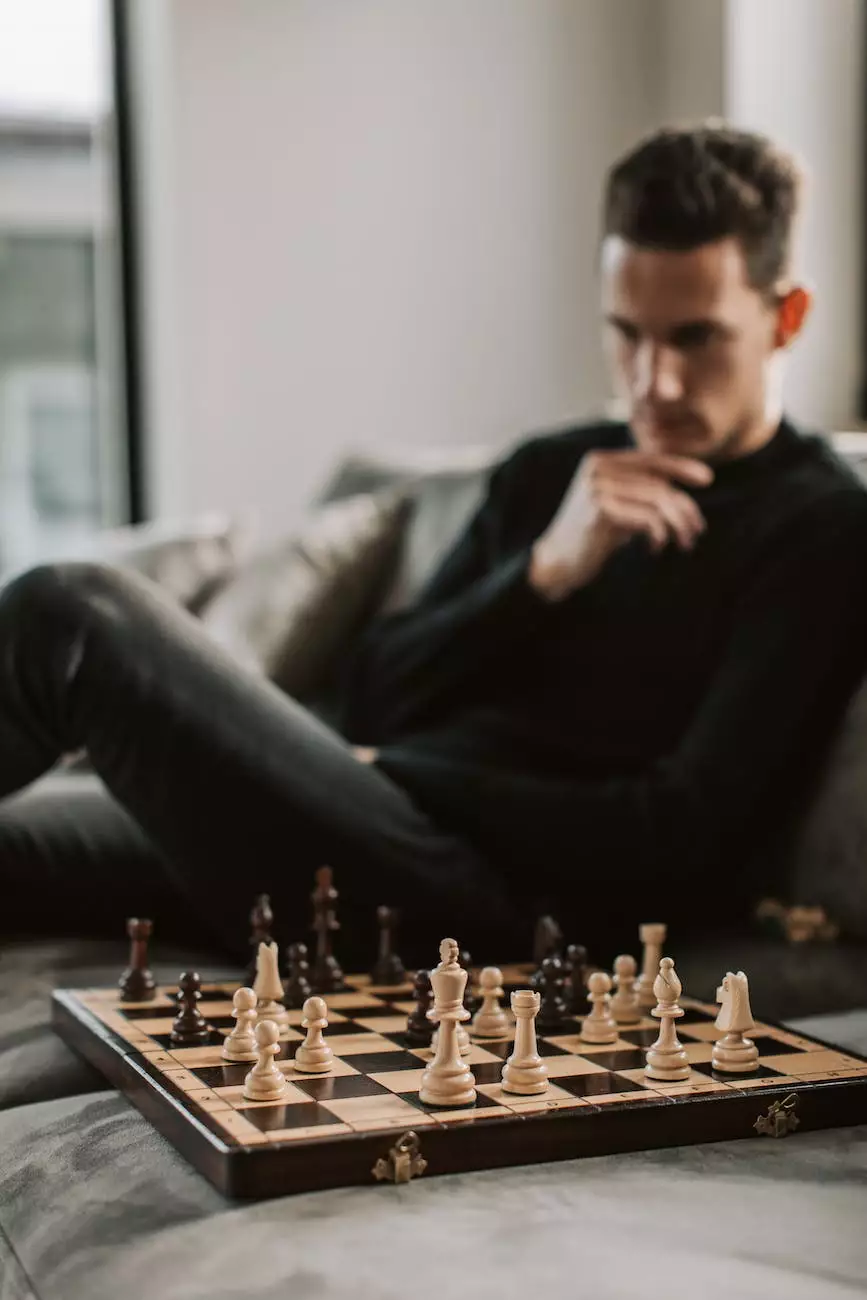 The Importance of Outsourcing Product Development
In the highly competitive world of business and consumer services, staying ahead of the game requires constant innovation and timely product development. However, many companies face challenges in allocating the necessary resources and expertise to execute these tasks effectively. This is where outsourcing product development comes into play, as a strategic move for Think Epic.
Benefits of Outsourcing Product Development
Outsourcing product development offers numerous benefits that can give Think Epic a competitive edge in the market. Let's explore some key advantages:
1. Access to Specialized Skills and Expertise
By outsourcing product development, Think Epic can tap into a global pool of talent and expertise. Partnering with specialized firms or professionals enables the company to leverage their skills and experience, leading to the creation of high-quality products that meet industry standards.
2. Cost Savings and Efficiency
Developing products in-house requires substantial investments in infrastructure, technology, and human resources. Outsourcing product development allows Think Epic to significantly reduce costs associated with these resources. Moreover, it eliminates the need for long-term commitments, providing flexibility in scaling projects up or down as needed.
3. Accelerated Time-to-Market
Outsourcing product development enables Think Epic to streamline the product development lifecycle. With dedicated teams focused on specific tasks, projects can be completed faster, reducing time-to-market. This ensures that the company can stay ahead of competitors and deliver innovative solutions to clients in a timely manner.
4. Risk Mitigation
When outsourcing product development, Think Epic can transfer certain risks to their external partners. Professional firms have experience in handling various challenges and can mitigate risks effectively, ensuring the project's success. This allows the company to focus on its core competencies and strategic initiatives.
5. Scalability and Flexibility
Think Epic can scale its product development capabilities based on business demands by leveraging outsourcing. Whether it's expanding into new markets or launching multiple product lines simultaneously, outsourcing provides the necessary flexibility to adapt to changing market dynamics and seize new opportunities.
Key Considerations for Successful Outsourced Product Development
While outsourcing product development offers numerous advantages, it is essential for Think Epic to approach it strategically. Consider the following factors when engaging in outsourced product development:
1. Define Clear Objectives and Requirements
Clearly communicate the goals, specifications, and milestones to the outsourcing partner. This ensures alignment and minimizes misunderstandings throughout the product development cycle.
2. Conduct Thorough Research and Due Diligence
Before selecting an outsourcing partner, Think Epic should conduct comprehensive research. Evaluate the partner's track record, expertise, and reputation within the industry. Request references and review their portfolio to ensure their capabilities align with the project requirements.
3. Establish Effective Communication Channels
Open and frequent communication channels are vital for successful outsourced product development. Think Epic should define communication protocols, regular check-ins, and the preferred tools for collaboration.
4. Ensure Intellectual Property Protection
Protecting intellectual property rights is crucial when outsourcing product development. Implement comprehensive confidentiality agreements and clearly define ownership of the developed products to safeguard Think Epic's innovations.
5. Foster Collaboration and Partnership
View the outsourced product development team as a strategic partner rather than just a service provider. Encourage collaboration, knowledge exchange, and mutual growth to maximize the benefits of the partnership.
Conclusion
Outsourcing product development has become a strategic move for Think Epic in the ever-evolving business landscape. By leveraging the benefits of outsourcing, such as accessing specialized skills, cost savings, accelerated time-to-market, risk mitigation, and scalability, Think Epic can stay competitive and deliver innovative solutions to its clients. However, it is crucial to consider key factors like clear objective definition, research and due diligence, effective communication, intellectual property protection, and fostering collaboration for successful outsourced product development. By applying these considerations, Think Epic can drive growth, enhance its product offerings, and achieve its business goals with outsourced product development as a strategic advantage.