Top 10 Use Cases of RPA in Legal Industry
Dec 8, 2017
Blog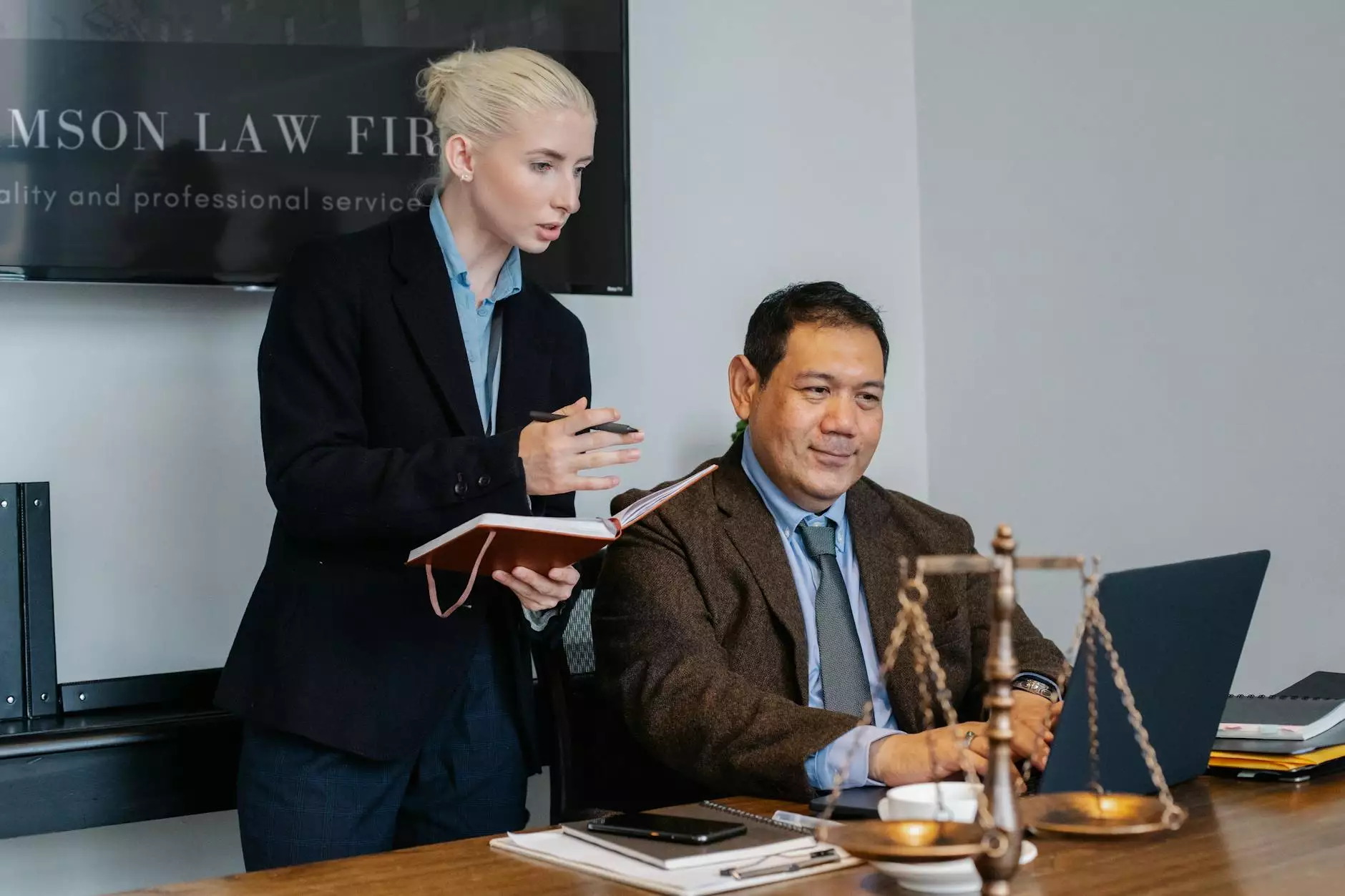 Welcome to Think Epic, your trusted partner in the Business and Consumer Services - Consulting & Analytical services industry. In this blog post, we will explore the top 10 use cases of Robotic Process Automation (RPA) in the legal industry. RPA is revolutionizing the way law firms and legal departments operate, enabling increased efficiency, accuracy, and cost savings.
1. Document Generation and Management
RPA technologies can automate the creation and management of legal documents, saving valuable time and reducing the chances of human error. With RPA, law firms can generate contracts, agreements, and other legal documents based on predefined templates, automatically populate them with relevant client information, and ensure proper version control.
2. Contract Review and Analysis
RPA can be employed to review and analyze contracts, extracting relevant clauses, terms, and obligations. By leveraging Optical Character Recognition (OCR) and Natural Language Processing (NLP), RPA bots can quickly identify key contract provisions, flag potential risks, and assist legal professionals in making informed decisions.
3. Legal Research
With vast amounts of legal information available, conducting extensive legal research can be time-consuming. RPA can aid in automating legal research processes by gathering relevant case law, statutes, and regulations, enabling legal professionals to access accurate and up-to-date information efficiently. This helps in building strong legal arguments and providing comprehensive advice to clients.
4. Compliance Monitoring
RPA can play a vital role in ensuring legal and regulatory compliance. Bots can monitor changes in regulations, update compliance registers, and perform regular checks on internal processes. By automating these tasks, law firms can mitigate compliance risks and dedicate more time to strategic activities.
5. Client Onboarding
RPA can streamline the client onboarding process by automating the collection and verification of client information. Bots can extract data from various sources, perform necessary due diligence checks, and populate client profiles, ensuring a smooth and efficient onboarding experience while maintaining regulatory requirements.
6. E-Discovery
Handling large volumes of electronic documents during legal proceedings is a common challenge. RPA can assist in automating the e-discovery process, including data collection, sorting, and analysis. This not only saves time but also helps in identifying relevant information for litigation support and preparing for trials.
7. Contract Lifecycle Management
RPA can optimize the contract lifecycle management process from creation to expiration. Bots can track contract milestones, send automated notifications for renewal or termination, and manage contract repositories. This ensures proactive contract management and helps in minimizing legal risks associated with contract non-compliance.
8. Invoicing and Billing
Automating the invoicing and billing processes with RPA improves accuracy and efficiency. RPA bots can extract billing details from timesheets, generate invoices, and update billing systems. This not only eliminates manual errors but also accelerates the billing cycle, resulting in improved cash flow for law firms.
9. Intellectual Property Management
RPA can streamline intellectual property (IP) management tasks such as trademark searches, patent application processing, and IP portfolio management. By automating these activities, law firms can reduce administrative burden, ensure compliance with IP regulations, and efficiently protect their clients' IP rights.
10. Workflow Automation
RPA enables workflow automation by automating repetitive and rule-based tasks across various legal processes. By automating tasks such as data entry, email communication, and deadline management, law firms can optimize their workflows, enhance productivity, and focus on higher-value activities that require human expertise.
In conclusion, Robotic Process Automation (RPA) offers numerous benefits and opportunities for the legal industry. Think Epic is at the forefront of leveraging RPA to drive operational excellence and deliver exceptional client experiences in the Business and Consumer Services - Consulting & Analytical services domain. Contact us today to learn more about how Think Epic can help your law firm embrace the power of RPA.