Logo Colors and Your Small Business Brand
Jun 21, 2022
Blog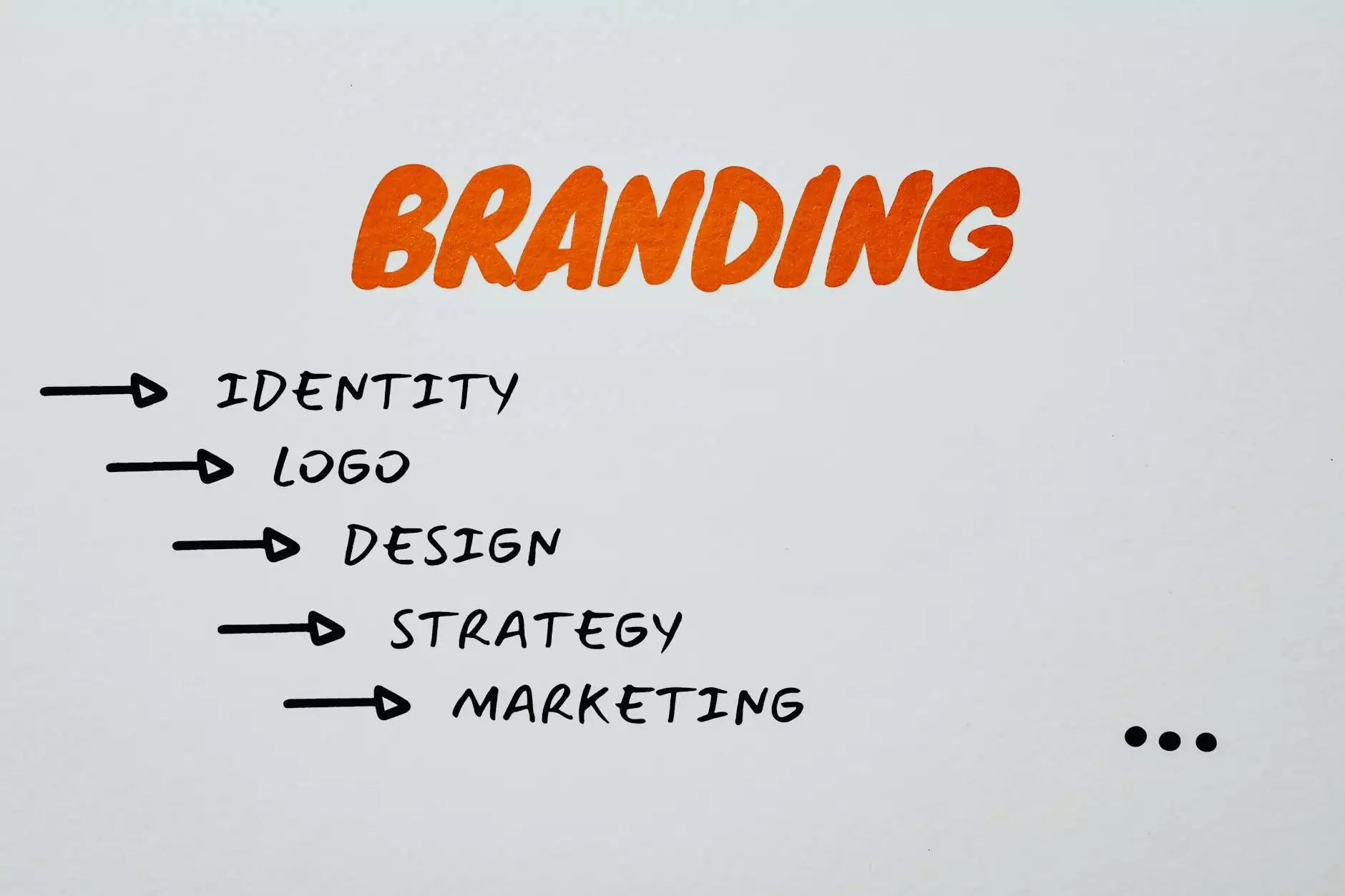 Welcome to Think Epic's comprehensive guide on the influence of logo colors for your small business brand. In this article, we will delve into the fascinating world of color psychology and how it can impact consumer perception. Whether you are a startup in need of a logo design or an established business looking to refresh your brand identity, understanding the significance of colors is crucial.
The Power of Color Psychology
Colors have the ability to evoke specific emotions and thoughts. They create instant associations, making them a powerful tool in storytelling and brand communication. The colors you choose for your logo play a significant role in shaping the perception of your small business brand.
Red: Strong, Energetic, and Passionate
Red is a powerful color that signifies energy, passion, and urgency. It grabs attention and stimulates appetite, which is why many food brands incorporate red into their logos. If your small business belongs to the food industry or aims to convey a sense of excitement, red could be the perfect choice for your logo.
Blue: Trustworthy, Professional, and Calming
Blue is a color often associated with trust, reliability, and security. It has a calming effect on people and can convey a sense of professionalism. If your small business belongs to the consulting or analytical services category, incorporating blue into your logo can help establish credibility and create a sense of dependability.
Yellow: Optimistic, Playful, and Friendly
Yellow is a vibrant color that evokes feelings of happiness, positivity, and friendliness. It can create an optimistic and playful atmosphere, making it an excellent choice for small businesses in the creative industry or those targeting a youthful audience.
Green: Natural, Growth-oriented, and Sustainable
Green is a color often associated with nature, health, and growth. It symbolizes freshness, harmony, and eco-friendliness. If your small business operates in industries such as agriculture, sustainability, or holistic wellness, incorporating green into your logo can help communicate your values effectively.
Purple: Creative, Luxurious, and Imaginative
Purple is a color that represents creativity, luxury, and imagination. It can evoke feelings of nostalgia and elegance. If your small business operates in the arts, beauty, or high-end services, incorporating purple into your logo can help convey a sense of sophistication and creativity.
Choosing the Right Colors for Your Logo
Now that we have explored the emotions and associations attached to different colors, it's essential to consider a few factors when selecting the logo colors for your small business brand:
Understanding Your Target Audience
Before finalizing your logo colors, it is crucial to understand your target audience. Consider their demographics, preferences, and the emotions you want to evoke. For example, if you are targeting a young and energetic audience, vibrant colors like red or yellow might resonate well.
Industry and Brand Identity
Your logo colors should align with your industry and the overall brand identity you want to create. Certain colors have become synonymous with specific sectors, and deviating too far from them can confuse customers. For example, using green for a finance-related small business may not convey the professionalism expected.
Color Harmony and Contrast
While you want your logo to stand out, it's also important to ensure that the chosen colors complement and harmonize with each other. A good color combination can enhance the visual appeal and legibility of your logo. Consider using color wheels or consulting a graphic designer to achieve the perfect balance.
Longevity and Adaptability
When selecting logo colors, think long-term. Your small business's branding should remain relevant and adaptable as your company grows. Avoid trendy color choices that might become outdated quickly. Opt for timeless hues that resonate with your brand values even after years of operation.
Creating a Lasting Impression with Color
The colors you choose for your logo can make a lasting impression on your target audience. A well-designed and thoughtful logo can enhance brand recognition, credibility, and leave a memorable impact on potential customers. Here are a few tips to ensure your logo stands out:
Simplicity is Key
Keep your logo design simple and uncluttered. Overcomplicated logos can be visually overwhelming and fail to make a strong impact.
Consistency across Platforms
Ensure your logo translates well across various platforms, including both print and digital media. Consistency is vital for building brand recognition and establishing credibility.
Test Your Logo Design
Before finalizing your logo, conduct market research and collect feedback from your target audience. This will help you gauge the effectiveness of your logo colors in conveying the intended message.
Conclusion
In conclusion, choosing the right colors for your small business logo is an essential aspect of brand identity and communication. Understanding color psychology and its impact on consumer perception can help you create a compelling logo that resonates with your target audience. Remember to consider your industry, target audience, and long-term goals when designing your logo. By selecting colors that align with your brand values, you can leave a lasting impression and enhance the success of your small business.