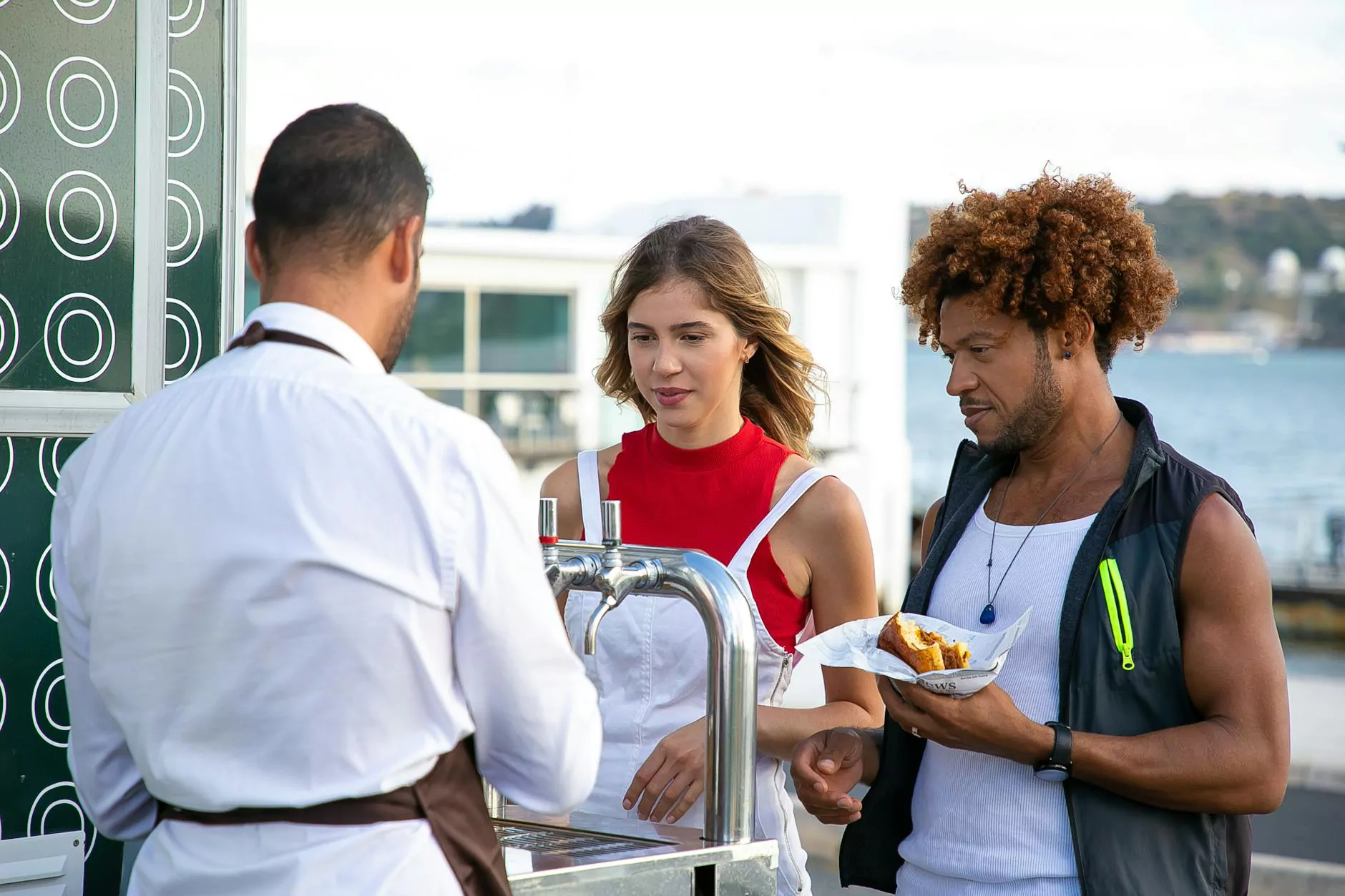 Delivering Exceptional Results for Businesses - Think Epic Client Portfolio
Welcome to the Think Epic Client Portfolio, where we proudly showcase the remarkable collaborations we have had with businesses across various industries. As a leading provider of Business and Consumer Services - Consulting & Analytical Services, our goal is to empower organizations and help them achieve success through our expertise, innovative solutions, and personalized approach.
Trusted Partnerships to Drive Growth
At Think Epic, we understand that building trusted partnerships is crucial in driving sustainable growth for businesses worldwide. With a passion for excellence and a commitment to delivering exceptional results, we have worked with clients in diverse sectors, including finance, healthcare, technology, retail, and many more.
Industry-Leading Solutions Tailored to Your Needs
Our team of dedicated experts at Think Epic is equipped with the knowledge and experience to design and implement industry-leading solutions that address your unique challenges and goals. From strategic planning to market analysis, operational optimization to IT consulting, our comprehensive range of services is designed to unlock your organization's true potential.
Driving Success Stories Across Industries
Here are just a few success stories from our extensive client portfolio:
Finance - Transforming Financial Institutions
In the competitive world of finance, Think Epic has partnered with numerous financial institutions to drive digital transformation, streamline processes, and enhance customer experiences. By leveraging advanced analytics and cutting-edge technology, our solutions have helped our clients achieve significant cost savings, improve operational efficiencies, and gain a competitive edge in the market.
Healthcare - Revolutionizing Healthcare Delivery
Think Epic's innovative solutions have played a pivotal role in revolutionizing the healthcare industry. Collaborating with hospitals, clinics, and healthcare providers, our team has implemented transformative strategies to enhance patient care, optimize workflows, and integrate advanced telemedicine solutions. Through our expertise, we have helped healthcare organizations improve outcomes, reduce costs, and provide accessible and patient-centric services.
Technology - Driving Digital Transformation
In the rapidly evolving technology landscape, Think Epic has been at the forefront of driving digital transformation for businesses of all sizes. From startups to multinational corporations, our experienced consultants have provided critical guidance and support in areas such as cloud adoption, cybersecurity, software development, and data analytics. The result? Our clients have experienced enhanced operational efficiency, accelerated innovation, and increased profitability.
Retail - Enhancing Customer Experiences
Think Epic's expertise in the retail sector has enabled us to assist organizations in enhancing customer experiences, optimizing supply chains, and embracing omnichannel strategies. By leveraging data-driven insights, our solutions have helped retailers personalize interactions, optimize inventory management, and drive customer loyalty. Our clients have witnessed increased sales, improved customer satisfaction, and sustainable growth in an increasingly competitive market.
Partner with Think Epic for Success
With a proven track record of delivering outstanding results, Think Epic is the trusted partner you need to drive your business forward. Our client-centric approach, coupled with our extensive industry expertise, ensures that we create tailored solutions that align with your unique goals and challenges.
Discover what sets Think Epic apart and explore the possibilities of achieving greatness together. Contact our dedicated team today to learn more about our services and discuss how we can help you unlock your organization's true potential. Together, we can drive success and make your business thrive.