Website Design & Development
Oct 14, 2018
Services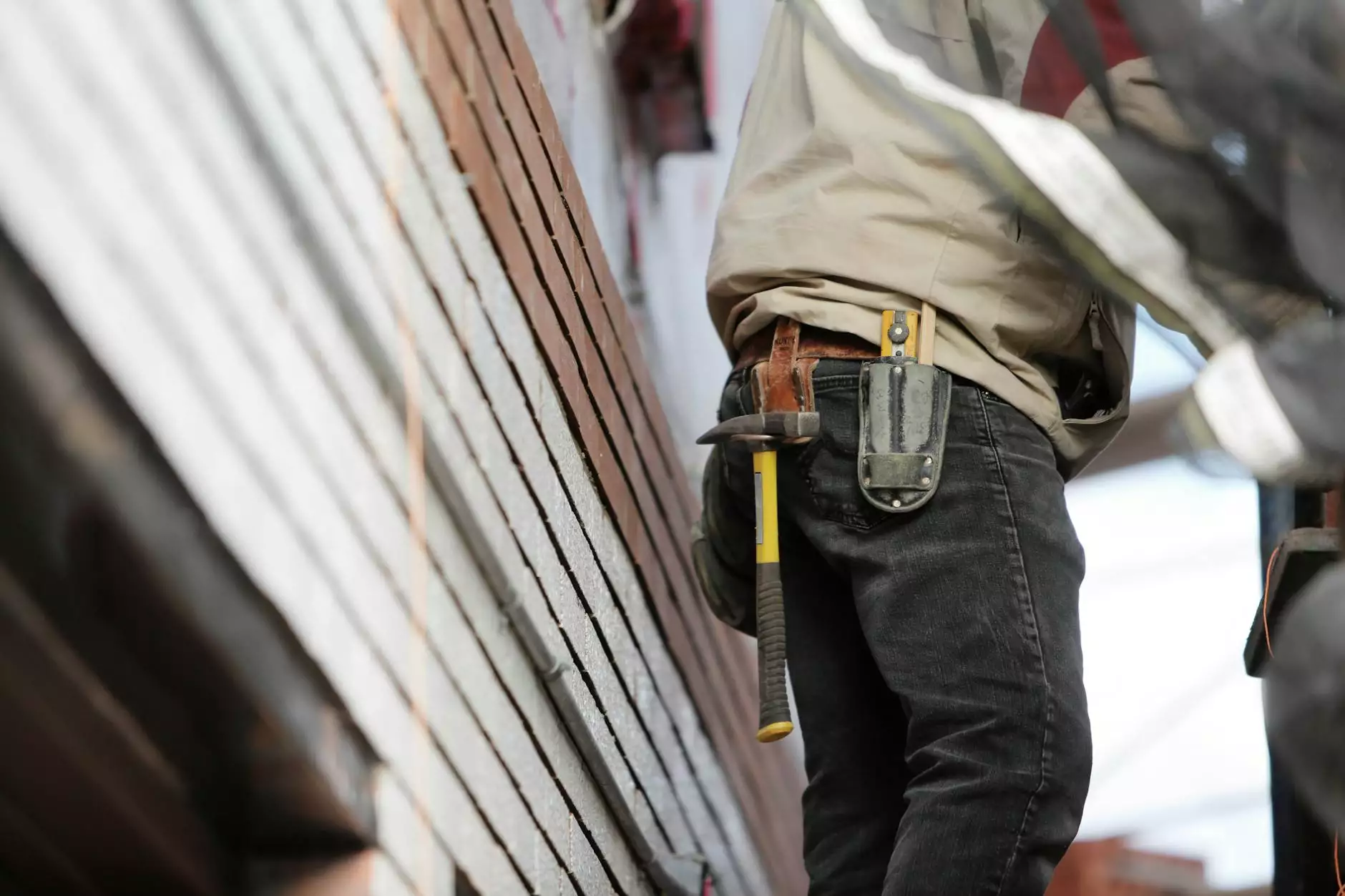 Introduction to Think Epic's Expertise
Think Epic specializes in offering top-notch Web Design & Development services designed to propel your business forward in the digital world. With our extensive experience and strategic approach, we create beautiful, functional, and user-friendly websites that leave a lasting impression on your target audience.
Creating Visually Stunning Websites
At Think Epic, we understand that a visually appealing website is crucial for capturing the attention of users and keeping them engaged. Our team of talented designers is skilled in crafting unique and captivating designs that reflect your brand's personality and values. With our meticulous attention to detail, we design websites that are not only visually stunning but also optimized for seamless user experience.
Responsive and Mobile-Friendly Design
In today's mobile-centric world, having a responsive and mobile-friendly website is essential. Think Epic ensures that your website adapts flawlessly to various screen sizes and devices, allowing your visitors to have a consistent and enjoyable browsing experience whether they're on desktop, tablet, or smartphone. By implementing responsive design principles, we improve user engagement and encourage higher conversion rates.
Custom-Tailored Development Solutions
Our team of skilled developers at Think Epic possesses expertise in various web development technologies and frameworks. We offer custom-tailored solutions tailored to your specific business needs. From simple websites to complex web applications, we have the capabilities to turn your ideas into reality. Our development process is focused on delivering high-performance, scalable, and secure websites that meet industry standards.
Optimized for Search Engines
Having a visually appealing and functional website is important, but it's equally important for your target audience to find you. Think Epic incorporates SEO best practices into every website we build. We optimize your website's structure, meta tags, headings, and content to ensure high visibility on search engine results pages. By implementing relevant keywords and conducting thorough keyword research, we help your website rank higher and attract organic traffic.
Streamlined User Experience (UX)
We strongly believe that a positive user experience is the key to retaining visitors and driving conversions. Think Epic focuses on creating intuitive and streamlined user experiences that guide visitors through your website seamlessly. We optimize navigation, minimize loading times, and strategically place elements to make the user journey effortless and enjoyable.
Integrated Content Management Systems
Think Epic understands the importance of maintaining and updating website content easily. We leverage robust content management systems (CMS) such as WordPress, Drupal, and Joomla to empower our clients with full control over their websites. With a user-friendly interface and comprehensive features, managing your website's content becomes a breeze, allowing you to focus on your core business activities.
Enhanced Security and Reliability
Security is a major concern when it comes to websites, especially for businesses dealing with sensitive information. Think Epic prioritizes security best practices throughout the development process. We employ robust security measures, including SSL certificates, encryption, and regular maintenance, to ensure your website and users' data are protected. Our reliable hosting solutions guarantee optimal performance and minimal downtime.
Measurable Results and Analytics
At Think Epic, we believe in data-driven decision making. We provide comprehensive analytics and reporting solutions to track your website's performance effectively. With detailed insights into user behavior, traffic sources, and conversion rates, you can make informed decisions to optimize your online presence and maximize your ROI.
Final Thoughts
In the competitive digital landscape, having a professionally designed and developed website is essential to stand out and succeed. Think Epic, a leading provider of Web Design & Development services in the Business and Consumer Services industry, leverages our expertise to create visually stunning, user-friendly, and optimized websites that drive results. Contact us today to discuss how we can tailor our solutions to elevate your online presence and empower your business.