The Ultimate Guide to Investor Communications
Mar 26, 2019
Services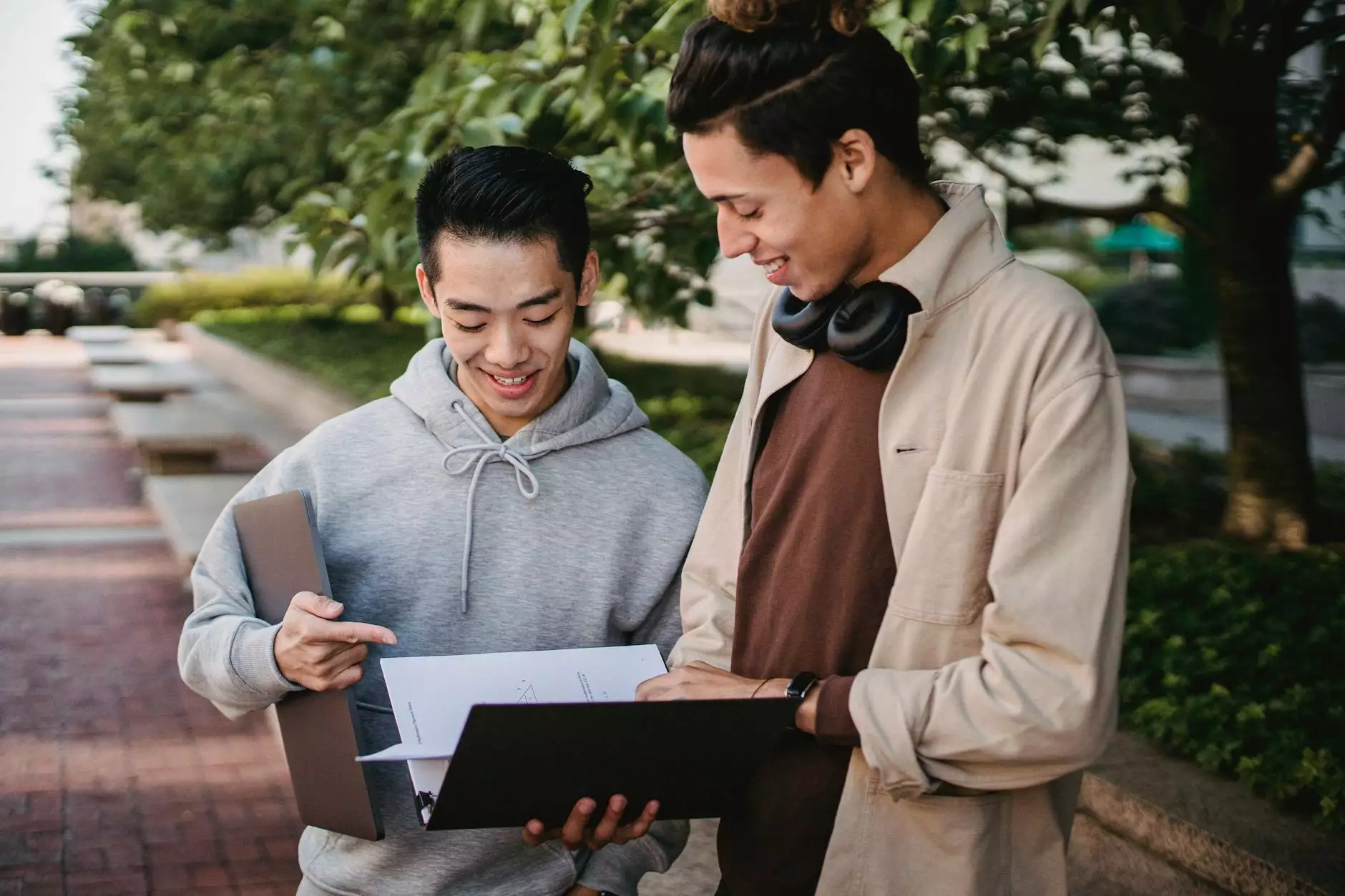 Welcome to Think Epic, your trusted partner in business and consumer services consulting and analytical services. In this comprehensive guide, we will take you through the essential strategies and best practices for effective investor communications.
Why Investor Communications Matter
For businesses operating in the dynamic and fast-paced world of business and consumer services, effective investor communications are crucial. As the landscape continues to evolve, investors demand transparency, accountability, and clear communication from companies they invest in. Building and maintaining strong investor relationships is vital to the long-term success and growth of your organization.
Developing a Solid Investor Communication Strategy
A successful investor communication strategy encompasses a range of essential elements. To begin, it's important to clearly define your goals and objectives. Do you aim to attract new investors, retain existing ones, or both?
1. Understanding Your Investors
Before crafting any communication materials, it's crucial to understand your target audience - your current and potential investors. Conduct market research and gather relevant data to gain insights into their preferences, expectations, and concerns.
2. Tailoring Your Communication Approach
Once you have a deep understanding of your investors, it's time to tailor your communication approach. Every investor segment may require different types of information delivered in specific formats. Some may prefer detailed financial reports, while others may respond better to visual presentations or executive summaries.
3. Consistency and Transparency
Consistency and transparency are at the core of successful investor communications. Ensure that your messages are consistent across all channels and platforms. Be transparent about your organization's financial performance, risks, and growth prospects. Investors appreciate honesty and integrity.
Crafting Compelling Communication Materials
Now that you have a well-defined strategy, it's time to create compelling communication materials that effectively convey your message to investors. Here are some key components:
1. Annual Reports
An annual report is an opportunity to showcase your organization's achievements, financial performance, and future plans. It should include a CEO letter, financial statements, management discussion and analysis, and key performance indicators.
2. Investor Presentations
Investor presentations are a powerful tool to engage your audience and provide them with an in-depth understanding of your business. Use visual aids, charts, and graphs to present key data and highlight your company's competitive advantages.
3. Newsletters and Updates
Regular newsletters and updates are an effective way to keep investors informed about important developments, such as product launches, strategic partnerships, mergers, or acquisitions. Include relevant industry news and market trends to position yourself as a trusted industry expert.
The Role of Digital Platforms
In today's digital age, leveraging online platforms is essential for successful investor communications. Here are some digital strategies to consider:
1. Investor Relations Website
A well-designed investor relations website serves as a centralized hub for all relevant information. Ensure it is easy to navigate, mobile-friendly, and includes sections such as financial reports, press releases, presentations, and frequently asked questions.
2. Social Media Engagement
Utilize social media platforms to engage with investors, share updates, and showcase your expertise. LinkedIn, Twitter, and YouTube can help expand your reach and attract a broader investor base.
3. Webcasts and Virtual Events
Host webcasts and virtual events to reach a larger audience without geographical limitations. These interactive sessions allow you to present your organization's latest achievements and answer investor questions in real-time.
Measuring Success and Continuous Improvement
Like any other business initiative, measuring the success of your investor communication efforts is essential. Establish key performance indicators (KPIs) to track the effectiveness of your strategies. Regularly evaluate and analyze the data to identify areas for improvement and refine your approach.
Partner with Think Epic for Expert Investor Communications
At Think Epic, we specialize in providing consulting and analytical services to businesses in the business and consumer services industry. Our team of experts understands the nuances of effective investor communications and can help you develop and implement a comprehensive strategy tailored to your unique needs.
Contact us today to learn more about our services and start improving your investor communications for long-term success in the competitive marketplace.