Takeaways from RSA 2017, Cybersecurity's Lollapalooza
Oct 26, 2021
Blog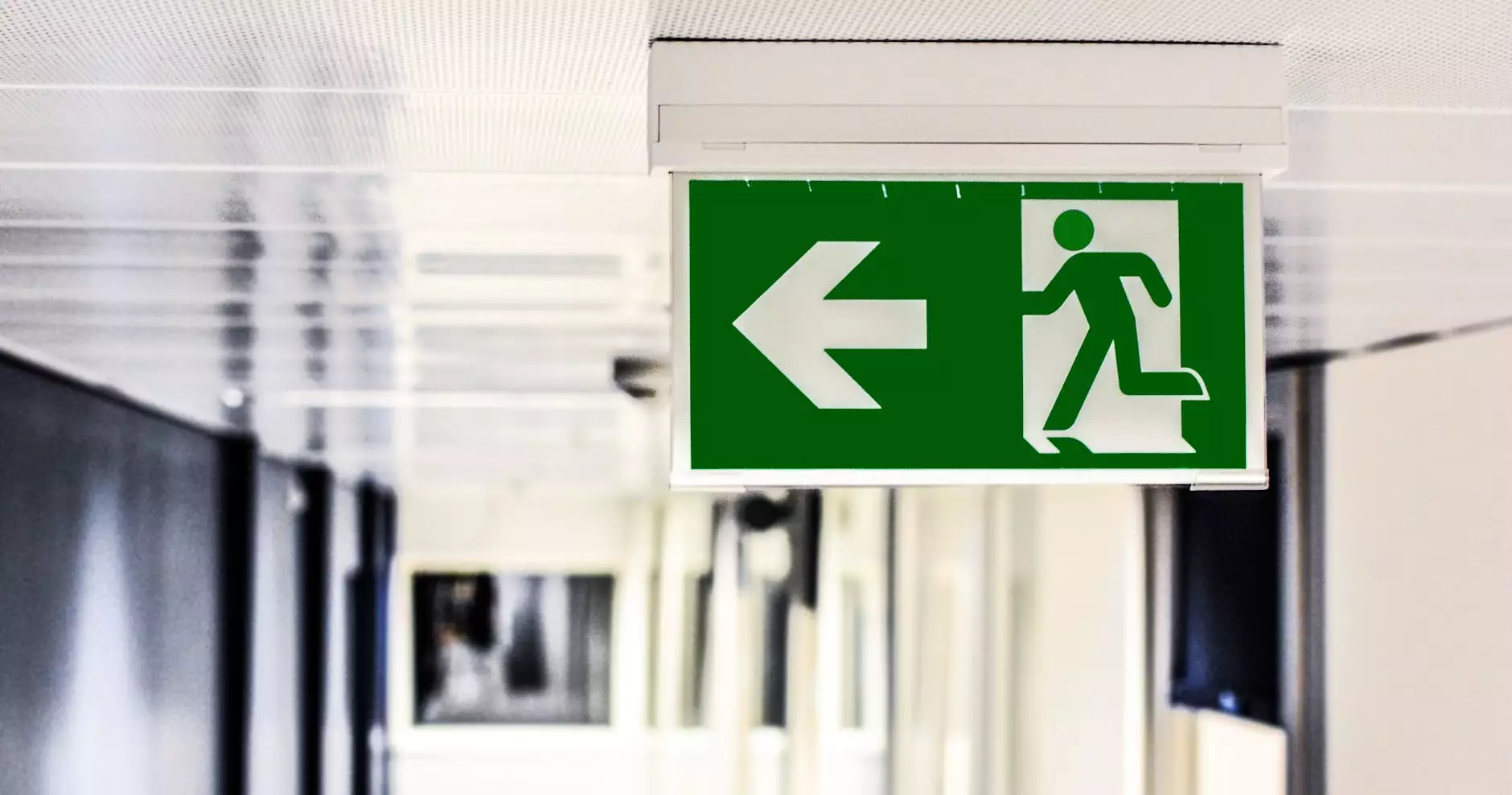 At Think Epic, we dive deep into the ever-evolving world of cybersecurity to bring you the latest and most valuable insights. Let's uncover the key takeaways from RSA 2017, also known as Cybersecurity's Lollapalooza.
The Importance of Cybersecurity
In today's digitally-driven world, businesses and consumers are more reliant on technology than ever before. With this increased dependency comes a higher risk of cyber threats and attacks. Cybersecurity has become a paramount concern for individuals and organizations alike, making it a vital aspect of business and consumer services.
At Think Epic, we understand the critical need for strong cybersecurity measures. Through our consulting and analytical services, we help businesses navigate the complex landscape of cyber risks while empowering individuals to protect their online presence.
RSA 2017: A Paradigm-Shift Event
The RSA Conference, held annually, is one of the most renowned gatherings in the cybersecurity industry. It serves as a melting pot for experts, innovators, and enthusiasts, offering a platform to discuss emerging trends and best practices.
RSA 2017 can be aptly described as Cybersecurity's Lollapalooza. With thousands of attendees, world-class speakers, and a plethora of thought-provoking sessions, the conference provided unparalleled insights into the evolving cyber landscape.
Key Takeaways from RSA 2017
1. Threat Intelligence: A Necessity
The need for proactive threat intelligence was a recurring theme at RSA 2017. As cyber threats continue to evolve and become more sophisticated, organizations must adopt a proactive approach to identify and mitigate potential risks. Real-time threat intelligence enables businesses to stay one step ahead of malicious actors and better safeguard their digital assets.
2. User Awareness and Education
While cybersecurity technology plays a crucial role in thwarting attacks, human error still remains a major vulnerability. RSA 2017 emphasized the importance of user awareness and education. Encouraging individuals to develop a security-conscious mindset and providing regular training sessions can significantly reduce the risk of falling victim to cyber threats.
3. Artificial Intelligence and Machine Learning
The integration of artificial intelligence (AI) and machine learning (ML) in cybersecurity was a hot topic at RSA 2017. These cutting-edge technologies have the potential to revolutionize the way we detect and respond to cyber threats. AI-powered systems can quickly analyze vast amounts of data, identify anomalies, and provide real-time insights to proactively mitigate risks.
4. Secure IoT Implementation
The Internet of Things (IoT) is rapidly expanding, revolutionizing various industries. However, the security implications of IoT devices cannot be overlooked. RSA 2017 highlighted the need for secure IoT implementation to prevent vulnerabilities from being exploited. Ensuring robust encryption, regular patching, and comprehensive security protocols are crucial for a safe and resilient IoT ecosystem.
5. Collaboration and Information Sharing
Cybersecurity is a global challenge that requires collaboration and information sharing among organizations and industry experts. RSA 2017 stressed the significance of creating partnerships to collectively combat cyber threats. By sharing knowledge, best practices, and threat intelligence, we can foster a community-based defense approach and enhance overall cybersecurity resilience.
Think Epic: Your Trusted Cybersecurity Partner
As a leading name in the field of business and consumer services - consulting and analytical services, Think Epic takes pride in delivering unparalleled expertise in cybersecurity.
Our team of seasoned professionals possesses in-depth knowledge and experience, enabling us to provide comprehensive solutions tailored to your specific needs. Whether you're an individual looking to safeguard your personal data or a business seeking to fortify your digital infrastructure, Think Epic has the expertise to assist you.
Contact Think Epic today and let us help you navigate the ever-changing cybersecurity landscape with confidence and resilience.