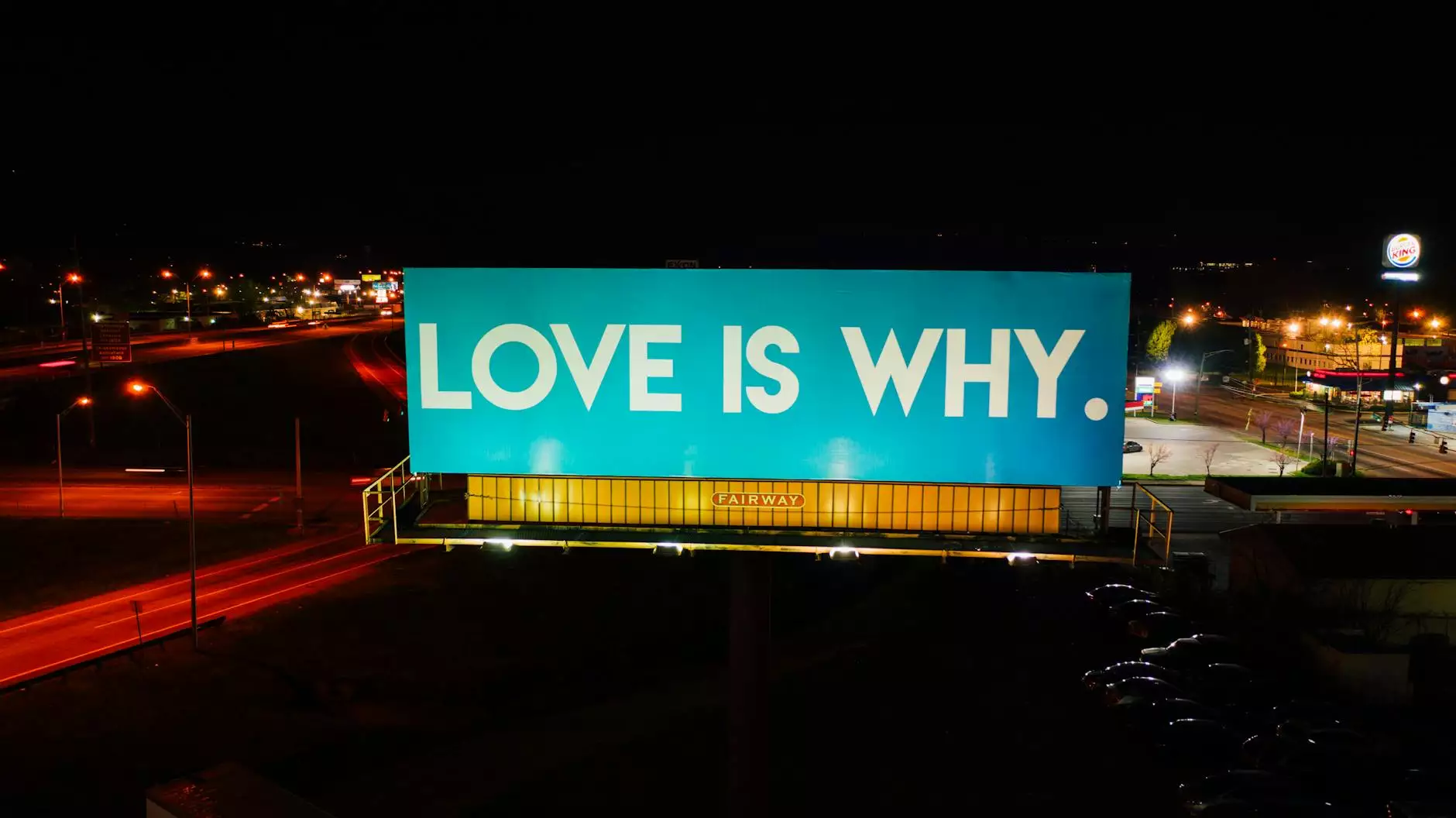 Why Choose Think Epic's Advertise On Screen Services?
In today's digital age, businesses need innovative and effective ways to connect with their target audience. Think Epic's Advertise On Screen services offer a unique opportunity to boost your brand's visibility and make a lasting impact.
Unparalleled Reach and Exposure
Our Advertise On Screen services provide your business with unparalleled reach and exposure. With strategically placed screens in high-traffic areas, we ensure that your brand message reaches a large audience. Whether it's in shopping malls, airports, or other public spaces, you can be confident that your ads will capture the attention of potential customers.
Customized Advertising Solutions
At Think Epic, we understand that every business has unique advertising goals. Our team of experts will work closely with you to create customized advertising solutions tailored to your specific needs. We take into account your target audience, brand identity, and marketing objectives to deliver compelling and impactful advertisements.
Cutting-Edge Technology
Stay ahead of the competition with our cutting-edge technology. Our screens boast high-resolution displays and advanced features, ensuring that your ads are displayed in the best possible quality. We provide innovative interactive options, such as touchscreens and motion sensors, to engage your audience and make a lasting impression.
Data-Driven Advertising Strategies
Effective advertising goes beyond creative visuals. Think Epic employs data-driven advertising strategies to maximize the impact of your ads. We analyze consumer behavior, demographics, and market trends to optimize your advertising campaigns and achieve the best possible results.
Unlock the Potential of Advertise On Screen
With Think Epic's Advertise On Screen services, you can unlock the potential of this powerful advertising medium. Here's how:
1. Enhanced Brand Visibility
Stand out from the crowd and increase brand visibility with eye-catching advertisements on our screens. Your brand will be front and center, capturing the attention of potential customers and leaving a memorable impression.
2. Targeted Advertising
Our Advertise On Screen services allow you to target your advertising efforts with precision. We can display your ads in specific locations and at specific times to reach your desired audience. This targeted approach ensures that your message reaches the right people, increasing the chances of conversion.
3. Engaging Content
Think Epic helps you create engaging content that resonates with your target audience. Whether it's through compelling visuals, captivating storytelling, or interactive elements, we ensure that your ads leave a lasting impression and generate a positive response from viewers.
4. Measurable Results
We understand the importance of measuring the success of your advertising campaigns. Think Epic provides in-depth analytics and reporting, allowing you to track the performance of your ads in real-time. This data-driven approach empowers you to make informed decisions and optimize your advertising strategies.
Partner with Think Epic for Advertise On Screen Success
Think Epic is a trusted name in the Business and Consumer Services - Consulting & Analytical services industry. Our track record of success, combined with our commitment to innovation, makes us the perfect partner for your Advertise On Screen needs.
Contact Us Today
Ready to take your brand to the next level? Contact Think Epic today to discuss our Advertise On Screen services and how they can help you reach your advertising goals. Our team of experts is ready to provide you with a customized solution that sets your brand apart.
Don't miss out on the opportunities presented by Advertise On Screen. Trust Think Epic to deliver unparalleled reach, engagement, and results for your brand.