Professional Video Services in California
Feb 23, 2020
Services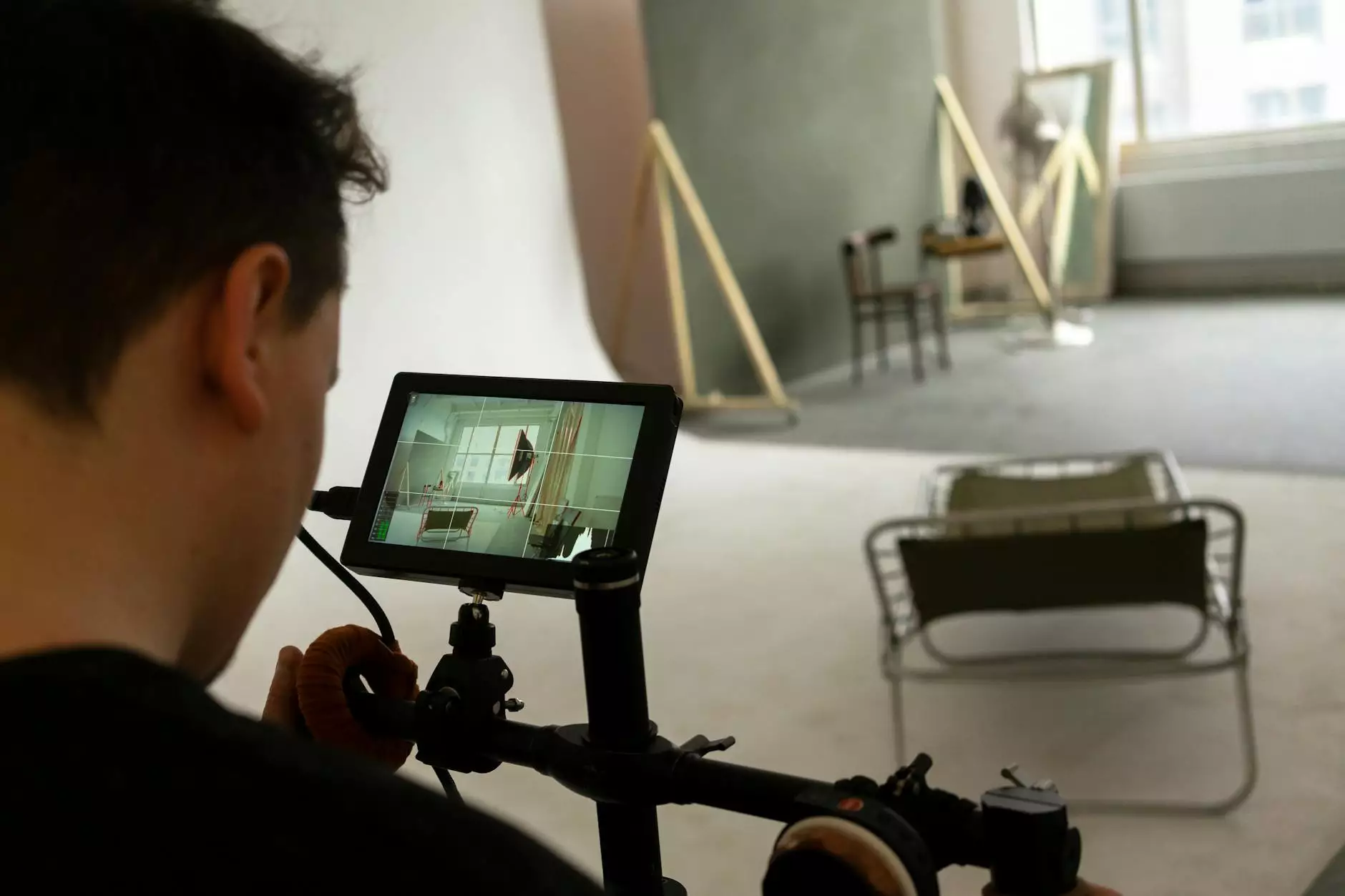 Welcome to Think Epic, your go-to source for professional video services in California. We are dedicated to helping businesses like yours succeed in the digital world through high-quality video production and effective SEO strategies.
Why Video Services are Essential for Your Business
In today's competitive online landscape, having engaging video content is crucial for attracting and retaining customers. Video has become one of the most popular and effective forms of digital marketing, providing a unique opportunity to communicate your brand's message and showcase your products or services in an interactive way.
Not only does video content capture attention and boost engagement, but it also significantly improves your organic search rankings. Search engines, such as Google, prioritize websites that feature video content, leading to increased visibility and higher click-through rates. By incorporating video into your digital marketing strategy, you can stay ahead of the competition and achieve long-term business growth.
Top-Notch Video Production Services
At Think Epic, we specialize in providing top-notch video production services tailored to meet your specific business needs. Our team of skilled professionals possesses years of experience in the industry, ensuring that your videos are of the highest quality and effectively convey your brand's message.
From concept development to post-production, we handle every aspect of the video production process with meticulous attention to detail. Whether you are looking for promotional videos, product demos, corporate training videos, or event coverage, we've got you covered.
Our Video Production Process
Initial Consultation: Our team will consult with you to understand your objectives, target audience, and desired video style.
Scriptwriting: We'll craft compelling scripts that align with your brand's voice and effectively convey your message.
Storyboarding: We'll create a visual roadmap for your video, ensuring a cohesive and engaging narrative.
Pre-production: We'll handle all the logistics, such as location scouting, casting, and scheduling.
Production: Our skilled videographers will capture high-quality footage that brings your vision to life.
Post-production: We'll edit and enhance the footage, adding graphics, animations, and sound effects to create a polished final product.
Delivery: Your completed video will be delivered in the preferred format, ready to be shared across various platforms.
Why Choose Think Epic for Your Video Services?
1. Quality and Expertise
Think Epic is composed of a team of highly skilled and experienced professionals who are passionate about delivering exceptional video services. We take pride in our attention to detail and commitment to producing videos that exceed our clients' expectations.
2. Competitive Pricing
We believe that high-quality video services shouldn't break the bank. At Think Epic, we offer affordable pricing options without compromising on the quality of our work. We understand the importance of delivering value for your investment.
3. Customized Solutions
We understand that every business is unique and has distinct requirements. That's why we provide customized video solutions tailored to meet your specific goals and preferences. Our team will work closely with you to create videos that align with your brand's identity and objectives.
4. Comprehensive Digital Marketing Strategies
As an experienced digital marketing agency, we understand the importance of an integrated approach. Alongside our top-notch video services, we offer comprehensive SEO solutions to enhance your online presence and drive more traffic to your website. By combining video production with effective search engine optimization techniques, we ensure maximum visibility and reach for your business.
5. Client Satisfaction
At Think Epic, client satisfaction is our top priority. We strive to build long-lasting relationships with our clients, and our dedicated customer support team is always available to address any questions or concerns you may have. Your success is our success.
Contact Think Epic for Quality Video Services
If you're ready to take your business to the next level with professional video services in California, Think Epic is here to help. Our team is ready to collaborate with you and bring your vision to life through captivating and powerful video content.
Contact us today to learn more about our video production services and how we can help you achieve your digital marketing goals. Don't miss out on the opportunity to make a lasting impression with high-quality videos that drive results.