Big Sales and Marketing Innovations Coming in 2019
Jan 1, 2022
Blog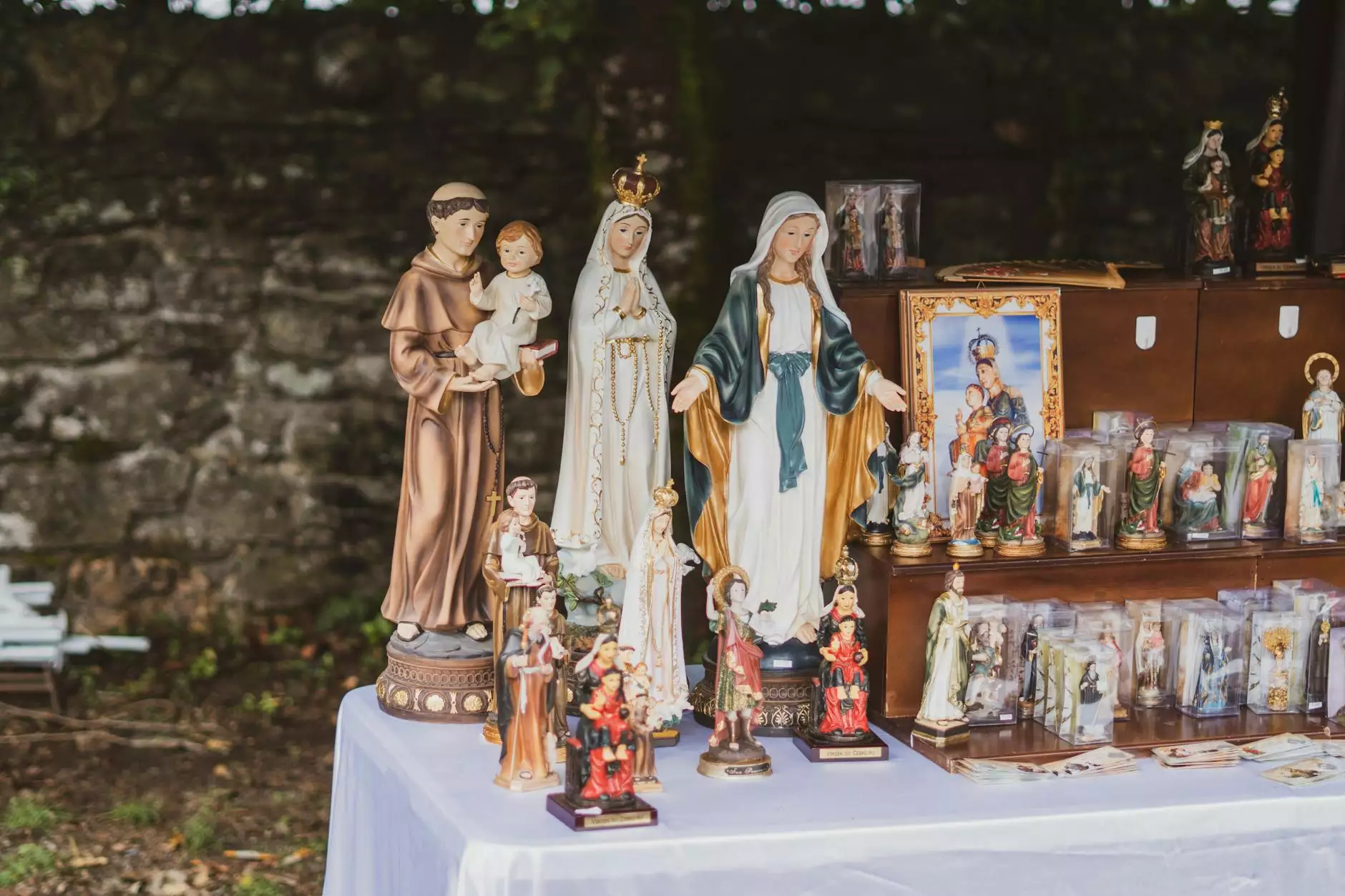 Welcome to Think Epic, your trusted partner in the realm of business and consumer services. As the year 2019 unfolds, we are excited to present the most noteworthy sales and marketing innovations that will reshape the way businesses thrive and succeed.
1. AI-Powered Personalization
In an increasingly digital landscape, delivering personalized experiences to customers has become paramount. Artificial Intelligence (AI) technologies are set to revolutionize the way businesses interact with their target audience. Through intuitive algorithms and data-driven insights, AI solutions enable businesses to tailor their marketing efforts, driving higher engagement and conversion rates.
2. Voice Search Optimization
Voice search is gaining significant traction, thanks to the rise of smart speakers and virtual assistants. Experts predict that by 2020, more than half of all online searches will be voice-based. With such a paradigm shift, it's crucial for businesses to optimize their online content for voice search. By incorporating natural language and long-tail keywords, businesses can ensure their websites appear when users voice their queries.
3. Influencer Marketing 2.0
Influencer marketing continues to evolve, and in 2019, we anticipate the rise of a more strategic approach - Influencer Marketing 2.0. This updated form emphasizes long-term relationships, authenticity, and measurable ROI. Businesses must carefully select influencers whose values align with their brand, fostering genuine connections with their target audience.
4. Augmented Reality (AR) Experiences
AR technology offers an exciting opportunity for businesses to enhance customer experiences across various industries. By overlaying virtual elements onto the real world, AR allows customers to interact with products or services before making a purchase. From trying on virtual clothes to visualizing home renovations, AR brings new levels of engagement and satisfaction.
5. Video Marketing Dominance
In 2019, video will continue its reign as the most popular and effective form of content marketing. With the proliferation of platforms like YouTube and Instagram, businesses have the opportunity to engage with their audience through compelling visual storytelling. Incorporating video into marketing strategies is crucial for delivering impactful messages and fostering stronger connections with customers.
6. Data-Driven Decision Making
Data-driven decision making has become an essential aspect of successful business operations. In 2019, we will witness an increased emphasis on harnessing data analytics to make informed marketing decisions. By leveraging advanced analytics tools, businesses can uncover valuable insights, identify trends, and optimize their marketing strategies for maximum effectiveness.
7. Blockchain Revolution
Blockchain technology offers significant potential for transforming various industries, including sales and marketing. By providing transparency, security, and efficiency, blockchain can revolutionize processes such as supply chain management, customer data handling, and digital advertising. Its decentralized nature eliminates intermediaries, increasing trust and reducing costs.
8. Enhanced Customer Experience
Customers have come to expect seamless, personalized experiences throughout their journey. To stand out in 2019, businesses must focus on providing exceptional customer experiences across all touchpoints. This includes responsive web design, mobile optimization, intuitive user interfaces, and proactive customer support.
Partner with Think Epic for Revolutionary Sales and Marketing Strategies
Think Epic, a leading consulting and analytical services provider, understands the importance of staying ahead of industry trends. With our deep expertise in sales and marketing, we can help your business navigate the ever-changing landscape and implement the most effective strategies for success.
Don't miss out on the incredible opportunities that 2019 brings. Contact Think Epic today and unlock your business's true potential.