10 Biggest Fears of Challenger Brands
Jul 7, 2021
Blog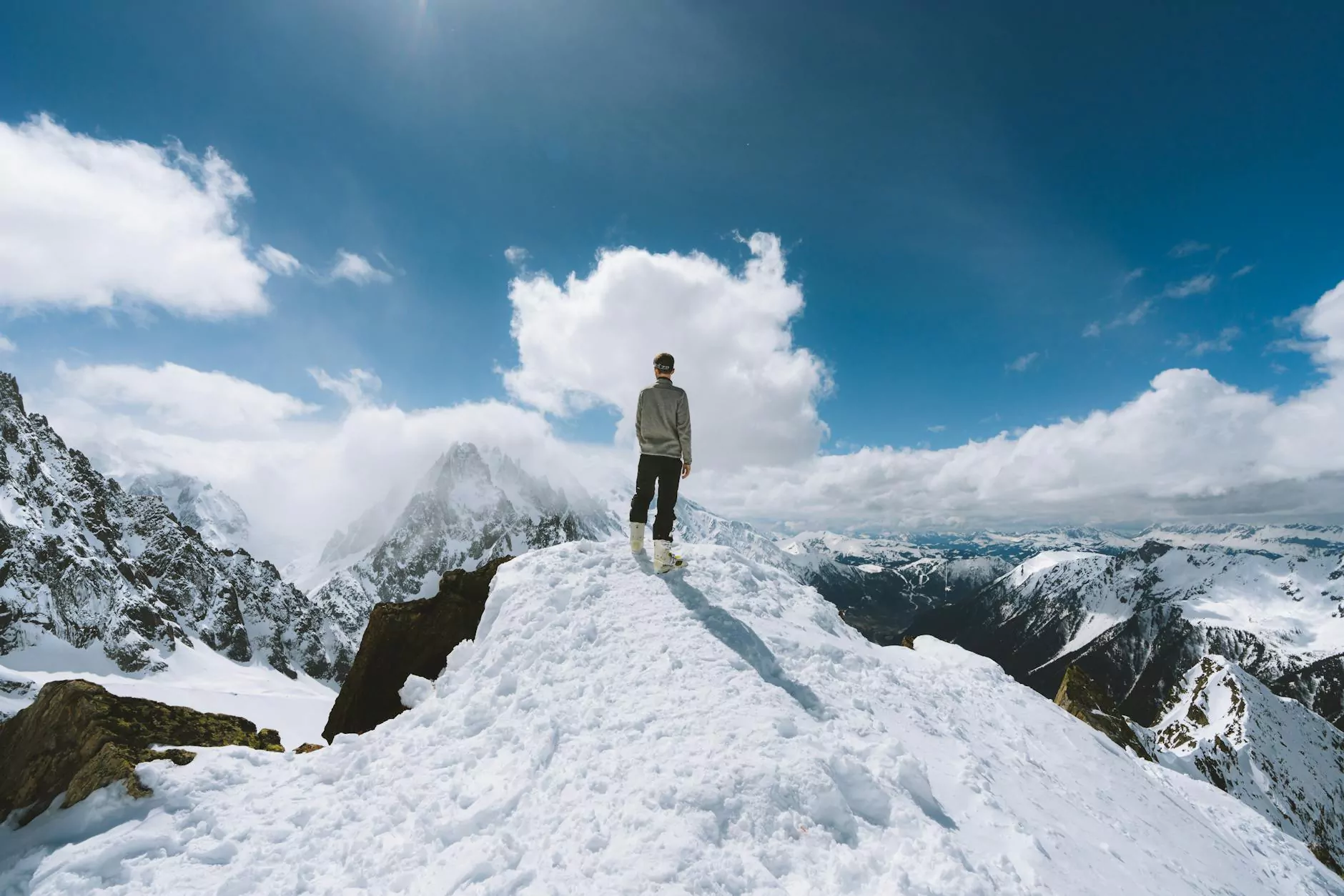 Introduction
As a challenger brand in the competitive business and consumer services industry, it's crucial to be aware of the potential obstacles and fears that may arise on your journey to success. At Think Epic, we understand the challenges faced by emerging brands and offer expert consulting and analytical services to help overcome these fears. In this article, we delve into the ten biggest fears of challenger brands and provide valuable insights on how to tackle them head-on.
Fear 1: Lack of Brand Recognition
One of the primary fears for challenger brands is the lack of brand recognition in the market. Building a strong and memorable brand identity is essential to stand out from the competition. At Think Epic, we employ comprehensive brand development strategies that encompass digital marketing, content creation, and targeted advertising campaigns to increase visibility and enhance brand recognition.
Fear 2: Limited Marketing Budget
Challenger brands often face financial constraints, leading to limited marketing budgets. However, effective marketing is crucial for growth and success. We help challenger brands optimize their marketing budget by identifying cost-effective digital channels and leveraging data analytics to maximize return on investment (ROI).
Fear 3: Difficulty in Differentiating
In a saturated market, it can be challenging for challenger brands to differentiate themselves from established competitors. Our team at Think Epic specializes in market analysis and competitor research, enabling us to identify unique selling points and develop differentiated strategies that resonate with target audiences, ensuring your brand stands out in the crowd.
Fear 4: Limited Resources and Manpower
Challenger brands often lack the resources and manpower compared to larger competitors. However, limited resources should not hinder your progress. Our consulting services at Think Epic assist challenger brands in optimizing resource allocation, streamlining operations, and leveraging technology to achieve scalability and efficiency.
Fear 5: Uncertainty in Market Entry
The process of entering a new market can be daunting for challenger brands. Our team of experts at Think Epic helps analyze market dynamics, consumer behavior, and emerging trends to provide valuable insights and develop well-informed market entry strategies that minimize risks and maximize opportunities for success.
Fear 6: Competing with Established Brands
Challenger brands often find themselves competing with well-established brands with deep-rooted customer loyalty. However, with the right approach, it's possible to disrupt the market and capture a significant market share. At Think Epic, we develop innovative marketing strategies, including digital storytelling and personalized customer experiences, to help you compete effectively with established brands.
Fear 7: Limited Customer Base
Expanding the customer base is a common fear for challenger brands. Our team focuses on targeted customer acquisition strategies, such as identification of niche markets, personalized messaging, and building lasting customer relationships. We leverage data-driven insights to optimize customer acquisition and retention, helping you grow your customer base and increase brand loyalty.
Fear 8: Negative Online Reputation
Online reputation management is critical in today's digital landscape. Negative reviews or damaging content can significantly impact a challenger brand's reputation. Think Epic offers comprehensive online reputation management services, including proactive brand monitoring, strategic content creation, and effective crisis management strategies, to safeguard your brand's image and maintain a positive online presence.
Fear 9: Scaling the Business
Growing and scaling a challenger brand can be overwhelming. At Think Epic, we provide customized growth strategies tailored to your specific business goals and industry dynamics. Our team assists in identifying untapped market opportunities, optimizing operations, and developing scalable business models that drive sustainable growth.
Fear 10: Staying Ahead of Industry Trends
Innovation is key to success in any industry. Challenger brands must continuously adapt and stay ahead of emerging trends. At Think Epic, we provide industry insights, trend analysis, and strategic guidance to ensure your brand remains at the forefront of the industry, leveraging new technologies and consumer preferences to drive innovation and maintain a competitive edge.
Conclusion
As a challenger brand, it's important not to let fears hold you back. Think Epic is here to support you through every step of your journey, offering expert consulting and analytical services to help overcome the biggest fears faced by challenger brands. With our assistance, you can transform these fears into opportunities for growth and success in the fast-paced business and consumer services industry.