To Know Thy Competitor is to Know Thyself
Mar 10, 2023
Blog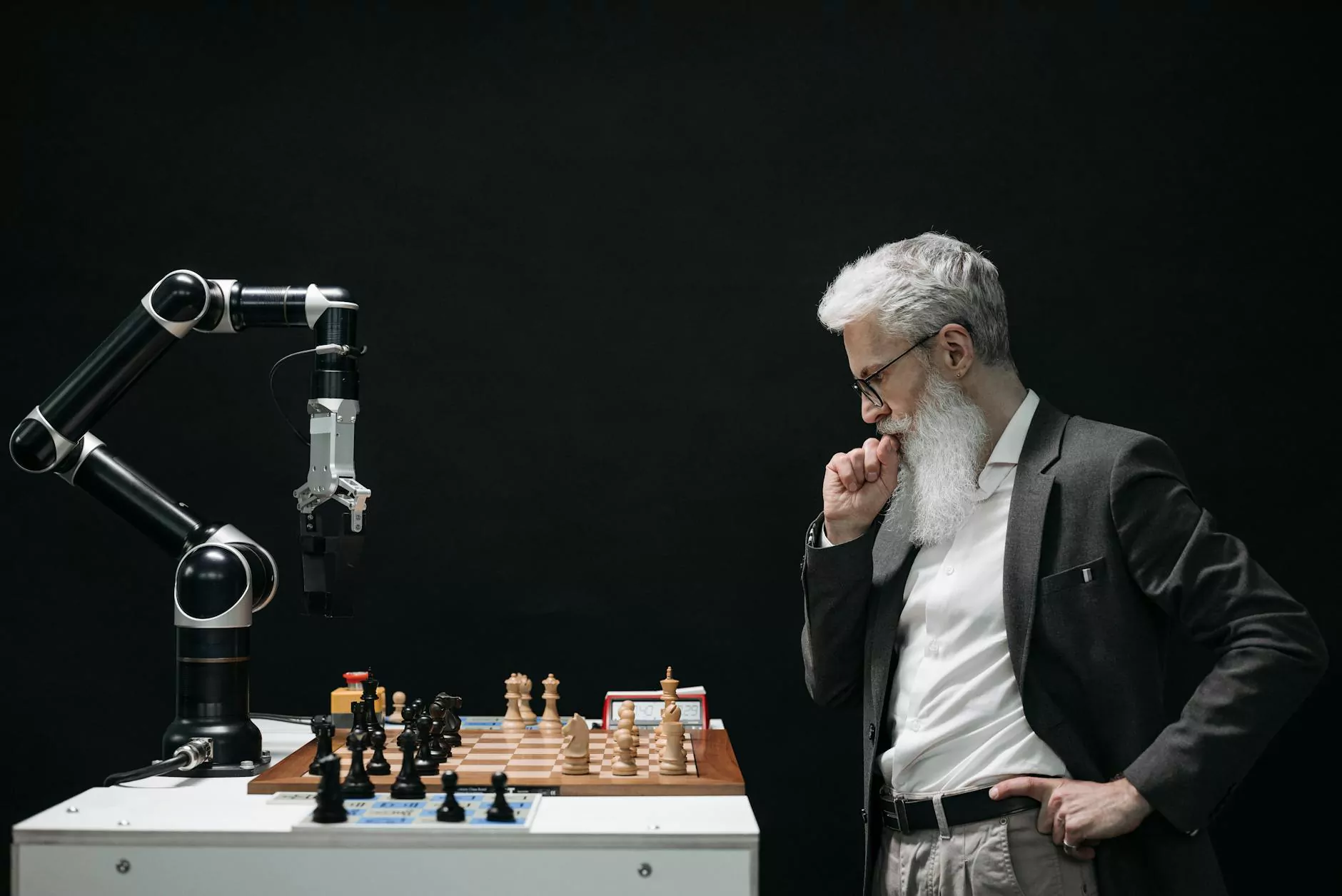 Understanding the Power of Competitor Analysis
Competition in the business world is fierce. To stand out from the crowd, you need to have a thorough understanding of your competitors. Knowing what your competitors are doing and how they are doing it can provide invaluable insights into market trends, customer preferences, and emerging opportunities.
Unleashing the Potential with Think Epic
At Think Epic, we specialize in providing comprehensive consulting and analytical services to help businesses gain a competitive advantage. Our team of experienced professionals is well-versed in the intricacies of competitor analysis and can guide you through the process of uncovering critical information that can shape your business strategy.
Navigating the Competitive Landscape
When it comes to competitor analysis, one of the key areas to focus on is market research. By studying your competitors' target markets, customer segments, and pricing strategies, you can identify gaps and opportunities within your own market. This enables you to fine-tune your value proposition and tailor your offerings to better meet the needs of your customers.
Gaining Insights from Competitor Performance
Understanding your competitors' performance metrics is essential for benchmarking your own business. By analyzing factors such as their market share, revenue growth, and customer retention rates, you can gain valuable insights into what works and what doesn't in your industry. This information can help you identify areas where you can outperform your competitors and seize a larger market share.
Analyzing Competitor Strategies
Competitor strategies play a crucial role in shaping the competitive landscape. By analyzing their marketing campaigns, product offerings, and customer engagement strategies, you can gain inspiration and identify innovative approaches to enhance your own business initiatives. Additionally, understanding their strengths and weaknesses allows you to position your brand in a way that highlights your unique value proposition.
The Think Epic Advantage
Think Epic is at the forefront of providing cutting-edge competitor analysis services. Our team combines industry expertise with the latest analytical tools to deliver actionable insights that drive business growth. Here's why you should choose Think Epic:
Expertise: Our team consists of seasoned professionals with extensive experience in competitor analysis and business strategy.
Customized Approach: We understand that each business is unique, and our services are tailored to meet your specific needs and goals.
Data-Driven Insights: We leverage advanced analytics and market research techniques to uncover valuable insights from vast amounts of data.
Strategic Recommendations: We provide actionable recommendations based on our findings, helping you make informed business decisions.
Long-Term Partnership: We believe in building long-term relationships with our clients and are committed to their success.
Contact Us Today
In today's fast-paced business environment, staying ahead of your competitors is crucial for sustained success. Partner with Think Epic to unlock the power of competitor analysis and gain the competitive advantage your business deserves. Contact us today to schedule a consultation and discover how we can help you thrive in your industry.