What's in a Tagline?
Apr 29, 2018
Blog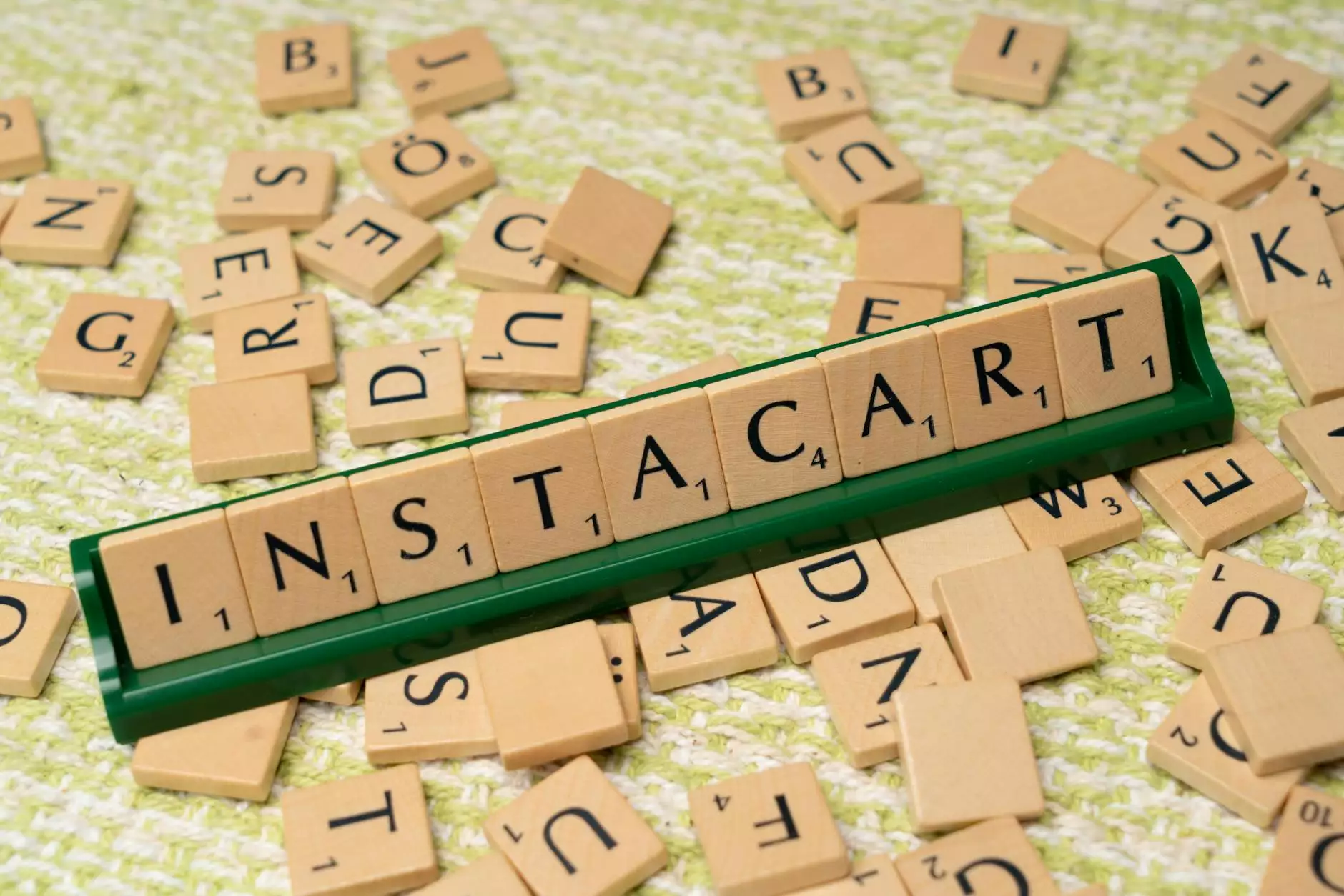 Introduction
Welcome to Think Epic, the leading expert in consulting and analytical services for businesses across various industries, including the consulting industry itself. In this article, we delve into the significance of taglines and their vital role in brand communication and messaging.
The Power of a Great Tagline
A tagline is a concise and memorable phrase that encapsulates the essence of a brand or a specific campaign. It acts as a powerful tool to communicate the brand's unique value proposition, establish brand recognition, and leave a lasting impression on customers and prospects.
Think of iconic taglines such as Nike's "Just Do It" or Apple's "Think Different." These taglines not only create a distinguished brand identity but also evoke specific emotions, aspirations, and values associated with the respective brands. A well-crafted tagline has the potential to become a brand's defining element, instantly recognizable and etched in the minds of consumers.
Creating an Effective Tagline
A successful tagline resonates with the target audience, communicates brand attributes, and differentiates the brand from its competitors. Here are some essential factors to consider when crafting an effective tagline:
1. Clarity and Conciseness
Avoid vague language and aim for clarity in your tagline. It should convey the brand's core message in as few words as possible. A concise tagline is easier to remember and leaves a lasting impact on consumers.
2. Memorable and Unique
Make sure your tagline stands out from the crowd. It should be memorable, distinctive, and evoke positive emotions associated with your brand. A unique tagline helps your brand to be easily recognized and recalled.
3. Align with Brand Identity
Your tagline should align with the overall brand identity and values. It should capture the essence of your brand's personality, positioning, and mission. A well-aligned tagline strengthens the brand's identity and builds trust among consumers.
4. Appeal to the Target Audience
Understand your target audience's needs, preferences, and aspirations. Craft a tagline that resonates with them emotionally and addresses their pain points. An audience-specific tagline showcases your brand's relevance and establishes a connection with potential customers.
5. Timelessness and Adaptability
An effective tagline withstands the test of time and remains relevant even as market dynamics change. Avoid trendy and short-lived phrases that may quickly become outdated. Your tagline should be adaptable to different campaigns and situations while maintaining its core message.
Consulting & Analytical Services - Think Epic's Expertise
At Think Epic, we specialize in providing expert consulting and analytical services to businesses across various industries. Our team of industry professionals possesses extensive knowledge and experience, enabling us to deliver exceptional results in marketing, strategy, and brand development.
We understand the importance of effective taglines within the consulting industry and recognize their ability to convey complex ideas succinctly. Whether you need assistance in creating a brand-new tagline or analyzing the impact of an existing one, we have the expertise to guide you towards success.
Why Choose Think Epic?
When it comes to optimizing your tagline for maximum impact, collaborating with Think Epic gives you an unparalleled advantage. Here's what sets us apart:
1. Industry Expertise
Our team consists of dedicated professionals with a deep understanding of the consulting industry. We stay up-to-date with the latest trends, strategies, and best practices to offer the most effective solutions tailored to your specific needs.
2. Customized Approaches
We believe in personalized solutions. We analyze your business goals, target audience, and brand positioning to develop a tagline that captures the essence of your brand and resonates with your customers, ensuring optimal results.
3. Strategic Insights
Our strategic approach goes beyond just creating a catchy tagline. We provide comprehensive insights into your industry, competitors, and market trends. This allows us to integrate your tagline into a broader strategic framework, enhancing its impact and effectiveness.
4. Measurable Results
At Think Epic, we believe in delivering tangible results. Our data-driven approach allows us to measure the success of your tagline and make data-backed recommendations to optimize its performance, ensuring a strong return on your investment.
5. Long-Term Partnership
We strive to build long-term partnerships with our clients. By choosing Think Epic, you gain a dedicated team committed to your success. We are always here to support you, offer guidance, and help you evolve your tagline as your business grows.
Contact Us for Expert Tagline Consulting
Ready to embark on your tagline journey with Think Epic? Contact us today to schedule a consultation with our team of experts. Discover how our consulting and analytical services can elevate your brand's messaging and differentiate it from the competition.
Remember, a great tagline serves as the beacon of your brand, guiding your customers towards your unique value proposition. Let Think Epic be your guiding light.
Think Epic - Empower Your Tagline, Elevate Your Business!