Examining the Power of Weather Data with Rei Goffer
Dec 29, 2018
Blog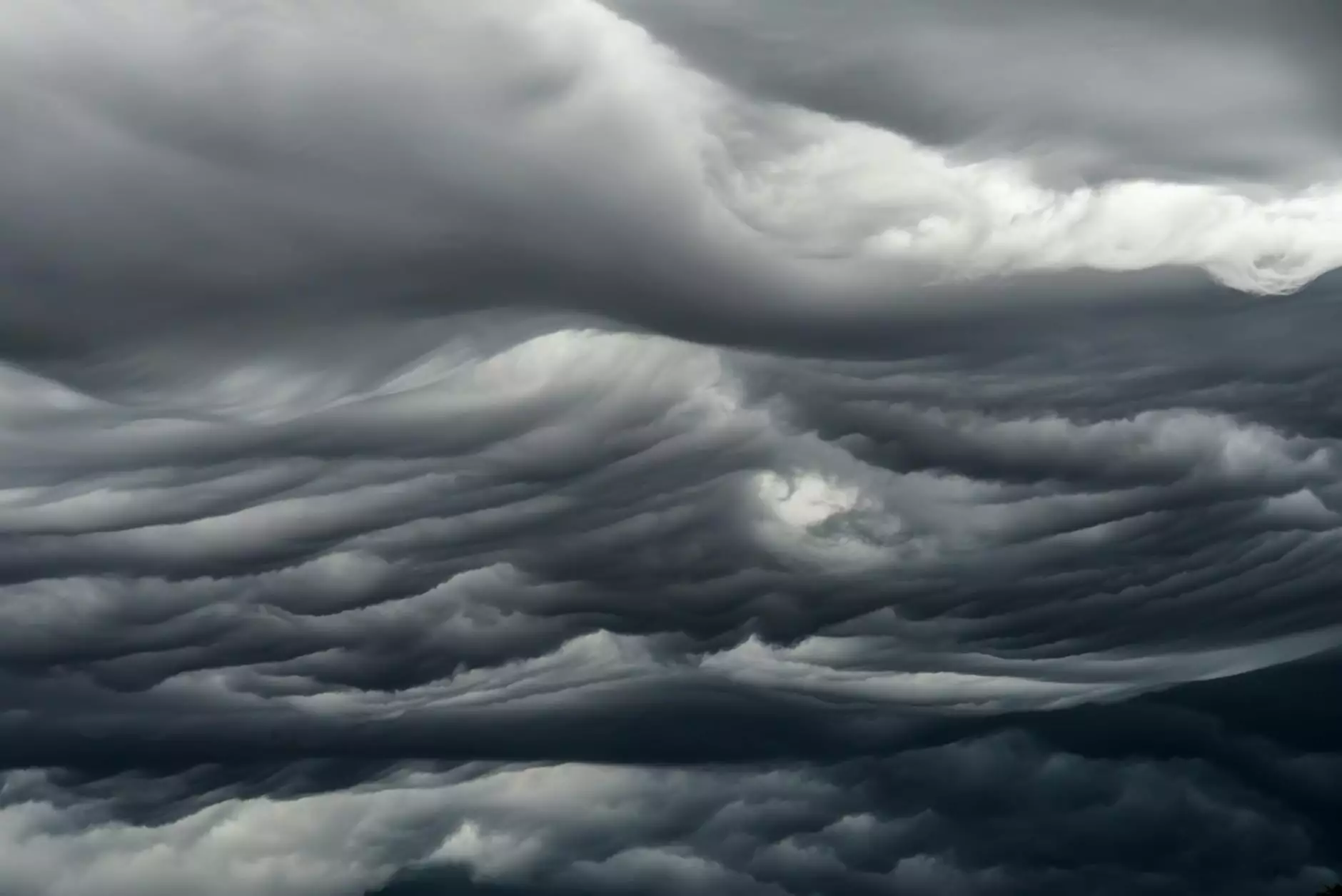 Introduction
Welcome to Think Epic's in-depth exploration of the remarkable potential hidden within weather data analytics. In this article, we delve into the exciting possibilities weather data can offer businesses across various industries.
The Significance of Weather Data
Weather affects our daily lives in numerous ways, but its impact on businesses often goes unnoticed. Unpredictable weather conditions can disrupt supply chains, impact consumer behavior, and shape overall market demand. By harnessing the power of weather data, businesses gain valuable insights that enable them to make more informed decisions and dramatically improve performance.
Insights Provided by Weather Data
Weather data provides a wealth of information that can be analyzed to gain a competitive edge. Here are some key insights that businesses can derive from weather analytics:
1. Seasonal Demand Patterns
Understanding how weather patterns affect consumer demand allows businesses to optimize stock levels, plan marketing campaigns, and align product offerings with the changing needs and preferences of their target audience.
2. Supply Chain Optimization
Weather data helps businesses optimize their supply chains by predicting weather-related disruptions and planning appropriate contingency measures. By anticipating potential delays or issues, businesses can ensure the smooth flow of goods and minimize losses.
3. Energy Consumption Planning
Energy-intensive industries greatly benefit from weather data analysis. Predicting energy demand based on weather patterns enables these industries to optimize energy consumption, reduce costs, and minimize their ecological footprint.
4. Agriculture and Farming
Weather data plays a vital role in agriculture and farming. By analyzing historical weather patterns and real-time data, farmers can enhance crop yield predictions, plan irrigation schedules, and mitigate risks associated with adverse weather events.
5. Retail and E-commerce
Weather data helps retailers and e-commerce businesses adapt their strategies to weather-driven consumer behaviors. By adjusting inventory, pricing, and marketing activities in response to weather changes, businesses can maximize sales and customer engagement.
The Expert: Rei Goffer
At Think Epic, we are privileged to collaborate with Rei Goffer, a renowned weather data expert with decades of experience in the field. Rei has been instrumental in transforming numerous businesses through the integration of weather data analytics in their decision-making processes.
Rei's expertise covers a wide range of industries, including retail, travel, logistics, and energy. With a deep understanding of the intricate relationship between weather and business, Rei has helped companies unlock new opportunities and achieve remarkable success.
Think Epic - Your Trusted Partner
As a leading consulting and analytical services provider, Think Epic combines cutting-edge technology with expert insights to deliver tangible results. We understand the unique challenges faced by businesses in harnessing weather data and offer tailored solutions to meet their specific needs.
With our team of seasoned professionals and industry experts, we provide end-to-end support in integrating weather data analytics into your business operations. Our comprehensive approach ensures that you not only gain valuable insights but also possess the necessary tools and strategies to drive sustainable growth.
Contact Us
Ready to unlock the power of weather data for your business? Reach out to Think Epic today and discover how we can help drive your success. Contact our team to schedule a consultation or inquire about our services.
Think Epic - Consulting & Analytical Services
123 Weather Street, City, State ZIP
Phone: 123-456-7890
Email: [email protected]