Can Consumers Accept Cell-Based Meat?
Jan 13, 2018
Blog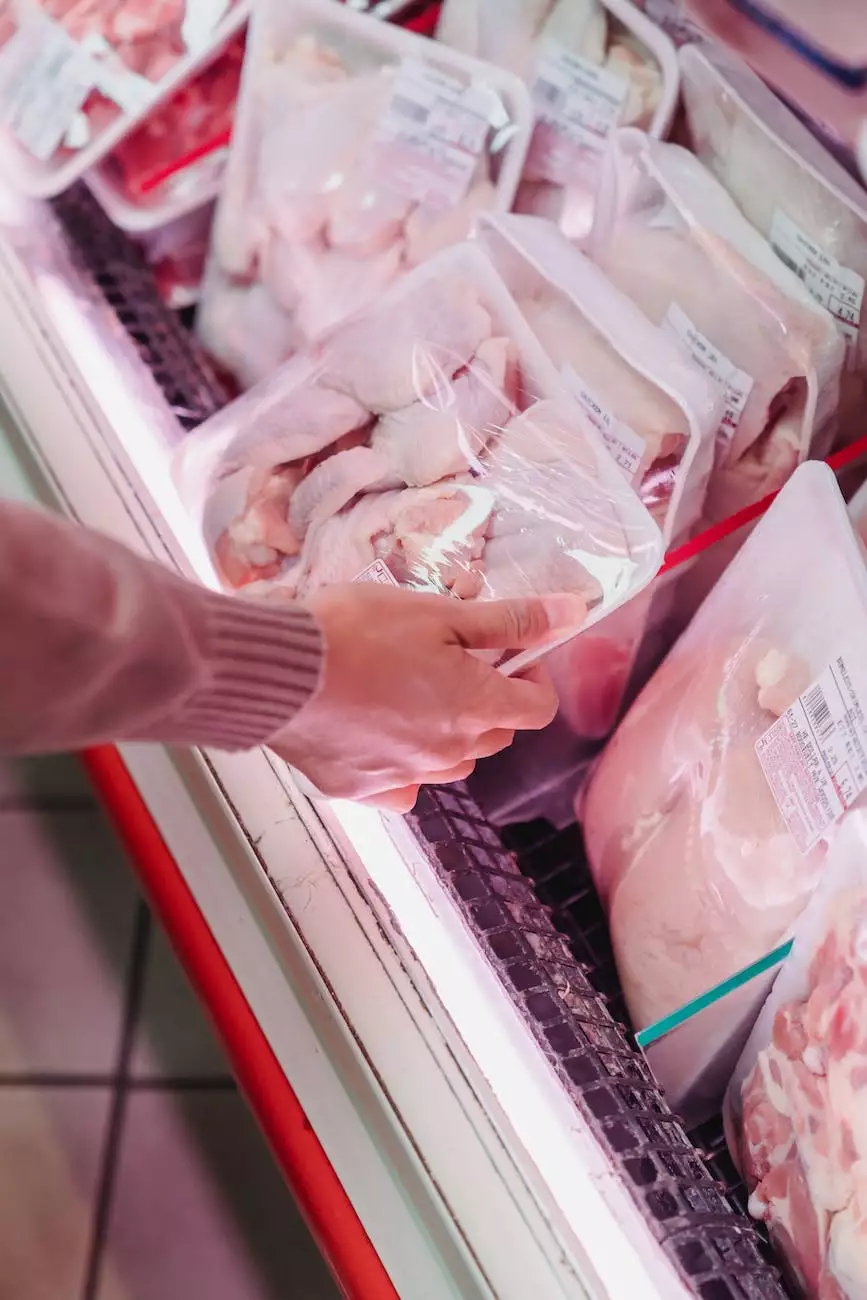 Introduction
Welcome to Think Epic's blog, where we explore the future of food and consumer preferences. In this article, we delve into the topic of cell-based meat and its potential acceptance among consumers. As a leading consulting and analytical services provider in the business and consumer services industry, we aim to provide valuable insights into the evolving market dynamics.
Understanding Cell-Based Meat
Cell-based meat, also known as cultured meat or lab-grown meat, is an innovative approach to food production that aims to provide a sustainable and ethical alternative to traditional animal farming. It involves growing animal cells in a laboratory setting, eliminating the need to raise and slaughter animals for meat consumption.
Benefits of Cell-Based Meat
Cell-based meat offers several potential benefits that could revolutionize the food industry:
Sustainability: With concerns about climate change and the environmental impact of animal agriculture, cell-based meat offers a more sustainable solution by reducing greenhouse gas emissions, land use, and water consumption.
Animal Welfare: By eliminating the need for raising animals in confined spaces, cell-based meat can significantly improve animal welfare and reduce the suffering associated with traditional farming methods.
Food Safety: Cell-based meat is produced in a controlled environment, minimizing the risk of foodborne illnesses and contamination commonly associated with traditional meat production.
Health Benefits: As cell-based meat production methods can be tailored, it has the potential to offer healthier options by reducing saturated fats and incorporating essential nutrients.
Consumer Perception and Acceptance
Introducing a new food technology like cell-based meat to consumers requires careful consideration of their perception and acceptance. While some consumers may readily embrace the idea of a more sustainable and ethically produced meat alternative, others may have concerns or reservations. To address these, comprehensive education and communication strategies are crucial.
1. Transparency and Information
Transparency in the production process and the safety measures undertaken to ensure the quality and nutritional value of cell-based meat is vital. Companies need to proactively share information about the scientific advancements, production methods, and rigorous regulatory checks involved in bringing cell-based meat to the market. This transparency can help build trust among consumers.
2. Taste, Texture, and Familiarity
One of the critical factors influencing consumer acceptance of cell-based meat is the taste, texture, and overall sensory experience. To win over consumers, cell-based meat products must closely mimic the taste, texture, and appearance of traditional meat. Conducting extensive research and development to achieve these characteristics will be pivotal in gaining consumer trust.
3. Ethical and Environmental Considerations
Emphasizing the ethical and environmental benefits of cell-based meat is essential in appealing to consumers who prioritize sustainable and cruelty-free food options. Highlighting the reduction in greenhouse gas emissions, land use, and animal suffering can resonate with environmentally conscious consumers, aiding the acceptance of cell-based meat.
4. Regulatory Framework and Safety Standards
A strong regulatory framework ensures the safety, quality, and labeling standards of cell-based meat products. Collaborating with regulatory bodies and demonstrating adherence to strict safety protocols is crucial in reassuring consumers about the safety and integrity of cell-based meat.
5. Pricing and Accessibility
While cell-based meat initially may be more expensive due to the nascent nature of the technology, advancements in production methods and economies of scale can lead to cost reductions. Making cell-based meat accessible and competitively priced to a wider consumer base will play a significant role in its acceptance and adoption.
The Future of Cell-Based Meat
As consumer awareness and demand for sustainable and ethical food options continue to grow, cell-based meat holds substantial potential. The successful acceptance of cell-based meat will rely on interdisciplinary collaborations, innovative research, efficient production techniques, and effective consumer engagement strategies.
At Think Epic, we bring our expertise and analytical insights to support businesses in navigating the evolving landscape of the food industry. Our comprehensive consulting services assist companies in strategic planning, market analysis, and consumer research, enabling them to position themselves at the forefront of technological advancements and changing consumer preferences.
Conclusion
Cell-based meat presents a transformative solution to address the sustainability and ethical challenges associated with traditional meat production. Successful consumer acceptance hinges on factors such as transparency, taste, ethical considerations, regulatory compliance, and affordability. By carefully addressing these elements, the future of cell-based meat looks promising in revolutionizing the food industry.