AgTech Innovation & Investing with Adam Bergman and Beyond
Aug 2, 2019
Blog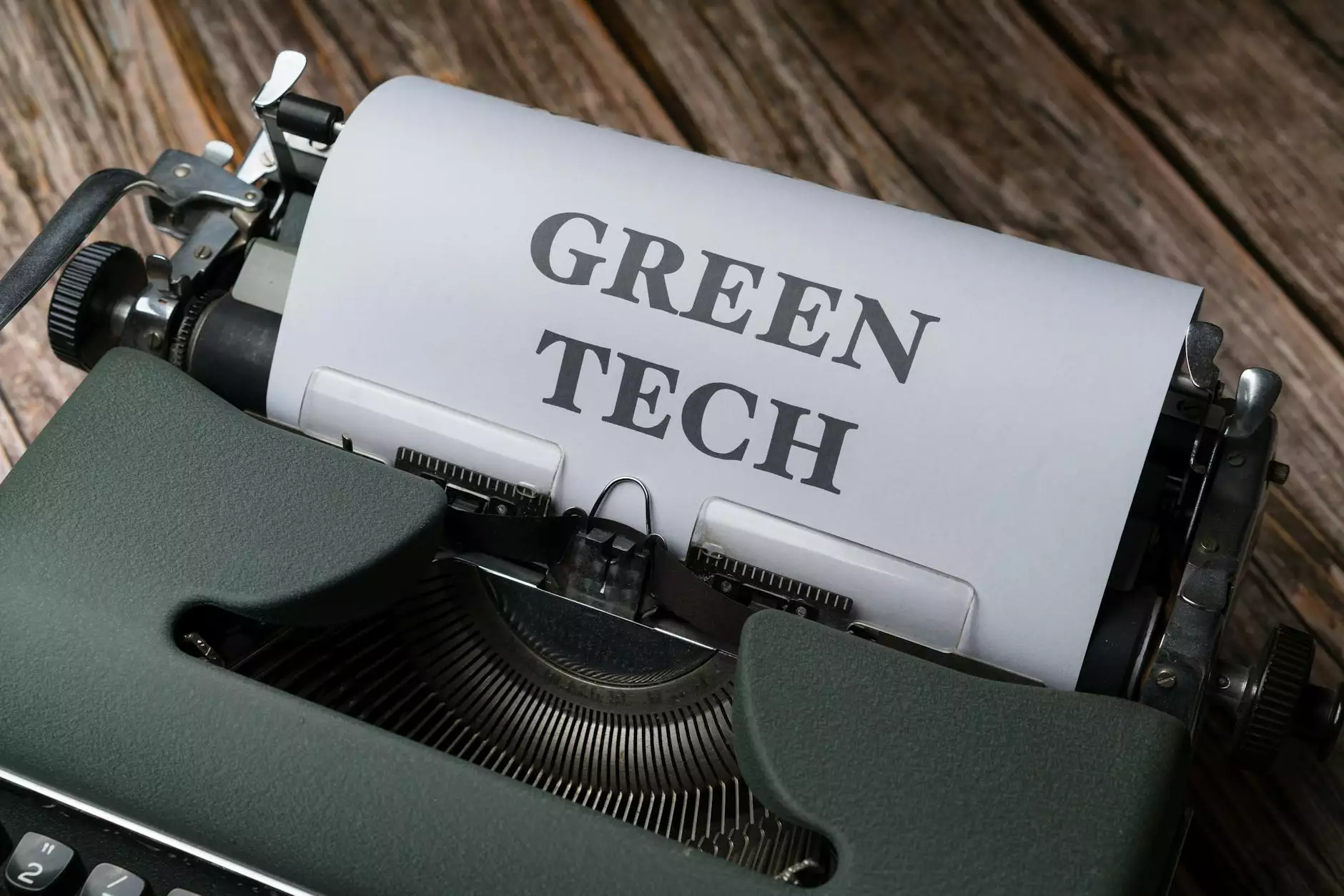 Introduction
Welcome to the world of AgTech innovation and investing with Adam Bergman and beyond. At Think Epic, we strive to provide comprehensive insights and expert analysis for businesses and investors in the agricultural industry.
The agricultural industry and its challenges
The agricultural industry plays a vital role in feeding the world's growing population. However, it faces numerous challenges ranging from climate change and resource scarcity to increasing consumer demands and regulatory complexities. As a result, the need for innovation and strategic investment in AgTech has never been greater.
Exploring AgTech innovation
AgTech, or Agricultural Technology, refers to the application of technology and innovation to improve efficiency, productivity, and sustainability in agriculture. This includes various aspects such as precision agriculture, smart farming, biotechnology, robotics, and data analytics.
The benefits of AgTech innovation
AgTech innovation offers a range of benefits for farmers, businesses, and the environment. By leveraging cutting-edge technologies, farmers can optimize crop yields, reduce resource consumption, and make better data-driven decisions. AgTech also enables the development of sustainable farming practices and supports the overall well-being of rural communities.
Current trends in AgTech innovation
The AgTech industry is constantly evolving, driven by advancements in technology and changing market demands. Some notable trends include:
1. Precision agriculture: The use of sensors, drones, and GPS technology to monitor and manage crops with precision, leading to optimal resource allocation and reduced waste.
2. Vertical farming: Growing crops in vertically stacked layers, often in urban environments, to maximize land usage and minimize the need for traditional agricultural practices.
3. Blockchain in supply chain management: Implementing blockchain technology to improve traceability, transparency, and efficiency in the agricultural supply chain, ensuring food safety and quality.
4. AI and machine learning: Leveraging artificial intelligence and machine learning algorithms to analyze big data, forecast market trends, and facilitate predictive analytics for better decision-making.
The importance of strategic AgTech investment
Investing in AgTech presents significant opportunities for individuals and businesses looking to capitalize on the potential of the agricultural sector. Strategic investment in AgTech can lead to long-term profitability, diversified portfolios, and positive social and environmental impact.
Factors to consider in AgTech investment
When evaluating AgTech investment opportunities, it is essential to consider several factors, including:
1. Market potential: Assessing the size and growth trajectory of the target market, as well as the competitive landscape.
2. Technology scalability: Understanding the potential for the AgTech solution to scale and meet increasing market demands.
3. Regulatory landscape: Evaluating the regulatory environment and compliance requirements associated with the technology or innovation.
4. Industry partnerships: Assessing strategic partnerships and collaborations that can enhance market access and accelerate adoption.
5. Return on investment: Analyzing the financial viability and potential returns of the investment.
Expert insights and analysis
At Think Epic, we bring together industry experts, including Adam Bergman, renowned investor and AgTech enthusiast, to provide you with the latest trends, research-backed insights, and comprehensive analysis of AgTech companies and investment opportunities.
Stay informed with Think Epic
Stay ahead in the world of AgTech innovation and investing by subscribing to our newsletter. Receive regular updates, expert interviews, and valuable resources that will help you navigate the dynamic AgTech landscape and make informed decisions for your business or investment portfolio.
Conclusion
Embrace the future of agriculture through AgTech innovation and investment. Think Epic is your trusted partner in exploring the vast potential of AgTech, guiding you towards growth, sustainability, and a prosperous agricultural future.